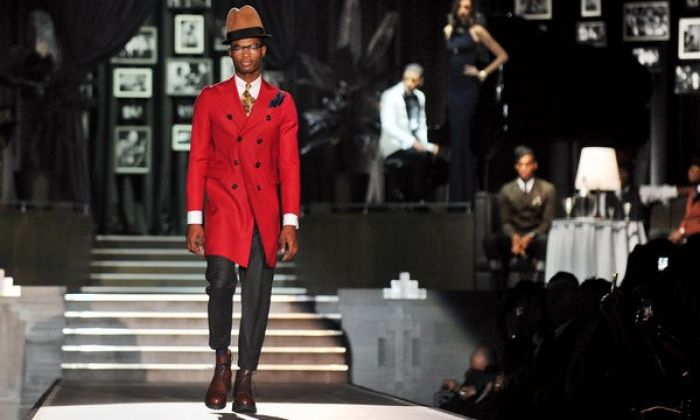 Tiziana Fabi/AFP/Getty
The United Kingdom may seem to be done with its imperialistic ways (arguably), but that's not stopping English fashion designers like Dsquared, Burberry and Gucci from 'Englishing-up' Milan runways as much as they can. Complete with tartans and wools, these shows were unmistakably straight out of the UK.
THERE will always be an England — in Italy.
Regardless of whose name was on the label, designers here all seemed to have gotten the same Anglophile memo. Savile Row sartorial customs, horse-and-hound sportiness, garments originated or perfected by the armed forces of the United Kingdom, and regional outerwear like Aran Island sweaters exerted an irresistible influence on all kinds of Milanese runways this week. And they made for some pretty unlikely kinship.
In other words, Burberry, Dsquared, Cavalli and Gucci are not names you will often read in the same sentence. Read More