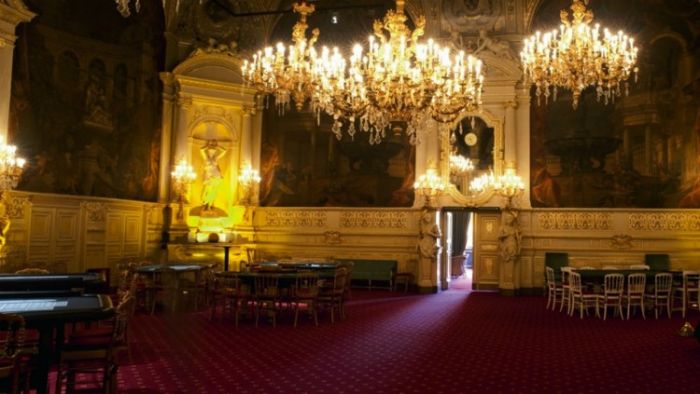 n/a
Where you can head to if you are looking for a holiday where you can enjoy a flutter – but still have a real luxury holiday experience?
Las Vegas
Las Vegas is still at the top of the tree as a resort with serious style, partly because it is a place that exists purely for people to have fun in. Las Vegas still has charm; get your walking shoes on, and wander down town to the one arm bandits for a taste of the old Vegas, or go off the Las Vegas strip and find fabulous museums, breweries, and quirky restaurants. There are poetry readings or ballet events in the near-by desert. The shows and restaurants are first class and there are some fabulous eclectic shops with vintage 50's American clothing and shoes, curios and mementos. The big hotels are breathtaking and each has a theme – fountains and art at the classy Bellagio, canals and gondolas in the Venetian or take a trip up the Eiffel Tower in Paris! One of the newest is the Red Rock Hotel and Casino – built in the beautiful red desert – with spectacular views, it's utilised natural light for a modern fresh feel with pools, fitness rooms and a spa centre.
Macau
If you want something a little more money focussed – it has to be Macau. Under Chinese rule, Macau has over 40 major casinos, and some of the worlds most elite restaurants. Money is no object in Macau, so expect high end spending when it comes to gambling.
Try you rluck before you travel - many people, especially casino novices, want to get some experience before they hit th tables. At CasinoBonusesToday you can practice and play for real to find out what games you prefer.
Nassau
If you ever visit Nassau in the Bahamas, a trip to Atlantis on Paradise Island offers a huge range of gaming and gambling options. You can beach it up in the daytime and head for the tables in the evening.
Singapore
Marina Bay Sands made big news after it created a three acre SkyPark alongside its 2,500 room hotel. Nightclubs, vertigo inducing restaurants on the top floor, swimming pools and lush gardens make this a world leader in Casino Hotels. There is so much to see and do here, you could easily not step outside the hotel complex to explore Singapore!
London
London has several up market Clubs that operate on membership basic– three that come to mind are Les Ambassadeurs Club, the Clermont Club and the Colony Club. Full membership is required in order to gain entry and each has a traditional of providing a service for the gambling elite. No noisy slot machines or video games here – it's baccarat, poker and champagne all the way. And of course, when you leave the clubs, there is all of London to explore – one of the greatest cultural cities in the world!
Germany
The luxury establishment of Casino Baden-Baden has a colourful past. Resembling an ornate French palace, it encouraged French visitors to play the tables when gambling was illegal in France. Closed during both World Wars, this beautiful building survived and now welcomes all comers to play the tables. The casino operates from 2.00pm – 2.00am but you can book a tour of the building before business starts!
Italy
In Saint Vincent, an Italian town often referred to as the "Riviera of the Alps," you'll find Casino de la Vallee. Opened after WW II, it drew in some revenue which assisted in getting the town back on it's economic feet. After a slow start (just three gamblers were present on opening day) it is now one of the biggest European Casinos. Saint Vincent is also known as a Spa Resort, so you can relax your body and mind in preparation for a late night poker session
n/a
Funky Macau