Photos Credit: akyra Beach Club Phuket
Whether traveling alone to look for romance, or heading to the beach with friends, the unique akyra Beach Club Phuket experiences offer guests the chance to be adventurous, learn new skills, enjoy parties and take home unforgettable memories. The choices are varied, so travelers of all kinds can make the most of their stay.
Be Sporty
If a traveler's beach break is all about the great outdoors, they should take part in the activities in the resort's Be Sporty schedule. Guests can flex their muscles with a few physical challenges including introductions to surfing, boogey boarding, or stand-up paddle boarding with professional instructor right on the beach. For a more competitive option, guests can work up a sweat by joining a friendly game of beach volleyball on the soft warm sands. If guests wish to stretch in easy-going but equally beneficial activities, they can join the resort's morning yoga or Tai Chi sessions by the lapping waves.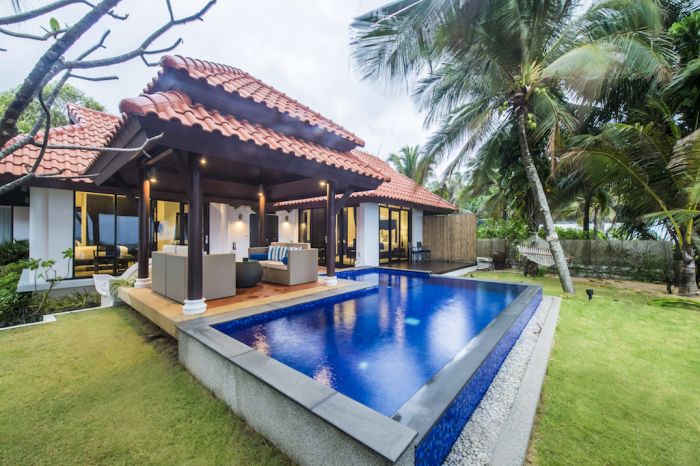 Be Inspired
Guests can take in the sights, smells and sounds of a local market and learn about Thai herbs and spices used in traditional Thai cuisine before preparing a meal with guidance from a professional chef. When the sun sets they can head to Club akyra and celebrate the good life with a beachside BBQ, and akyra signature drinks. On the last Friday of every month, the resort's White Party includes enchanting fire shows on the beach and a soundtrack of sweet sounds from guest and resident DJs. Guests can get into the spirit of the evening, dress in white, with a complimentary sunset cocktail in hand.
Be Curious
akyra Beach Club offers vast and varied adventures with everything from a guided morning walk through a nearby mangrove forest, to a bike ride through a tranquil plantation with rows of towering trees mounted with small coconut shells. Lovers of the salty brine can spend a half-day island hopping to explore the limestone peaks of James Bond Island, or linger longer to float into a crystal cave. Guests can cast a line and watch the ocean set ablaze with the fiery colors of dusk; the resort's fishing guide will show guests the best spots. For an al fresco nature and gourmet treat, visitors can stroll through the tropical forest to indulge in a picnic set against the backdrop of a waterfall tumbling down into a natural swimming pool. The akyra Beach Club staff will prepare the picnic basket with canapés, fruit, wine and other gourmet delights, or can even drive guests there and have the chef grill up a private feast.
With so many activities ready to enjoy, it's easy for guests to plan a memorable stay at akyra Beach Club Phuket, or even to be spontaneous and let the mood take them once they check in.