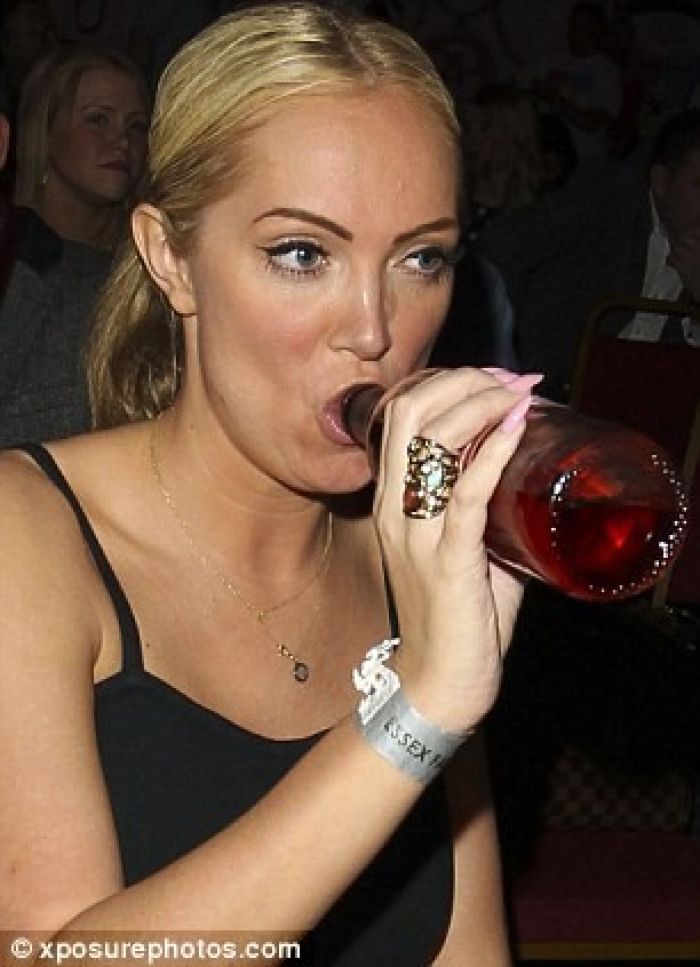 xposurephotos.com
Have you ever wanted to know what a fashion week shouldn't entail? Look no further than Essex Fashion Week where some models downed booze and others blew puffs of glitter. Honestly, the photos from the event look a whole lot more like a terrible high school party than a respectable fashion show.
 
Any fashionista wandering into Essex Fashion Week may be understandably a little confused.
Granted, the four day fake-tan-white-stilleto-peplum explosion is not trying to take on its rivals in Milan or Paris, but by anyone's standards this year's event left an odd taste in even the most lip-glossed mouth.
Shunned by the TOWIE heavyweights, who have made their wealth from launching clothing lines and various fake tan ranges, the opening catwalk ceremony's VIP section looked somewhat barren.
Of course, loyal Lauren Pope was on hand to promote a jewellery range - and the reality starlet, who had a brief dalliance with Kirk Norcross in the last season of TOWIE, looked the best of a rather drunk bunch on Sunday at the City Pavillion in Chigwell. Read More