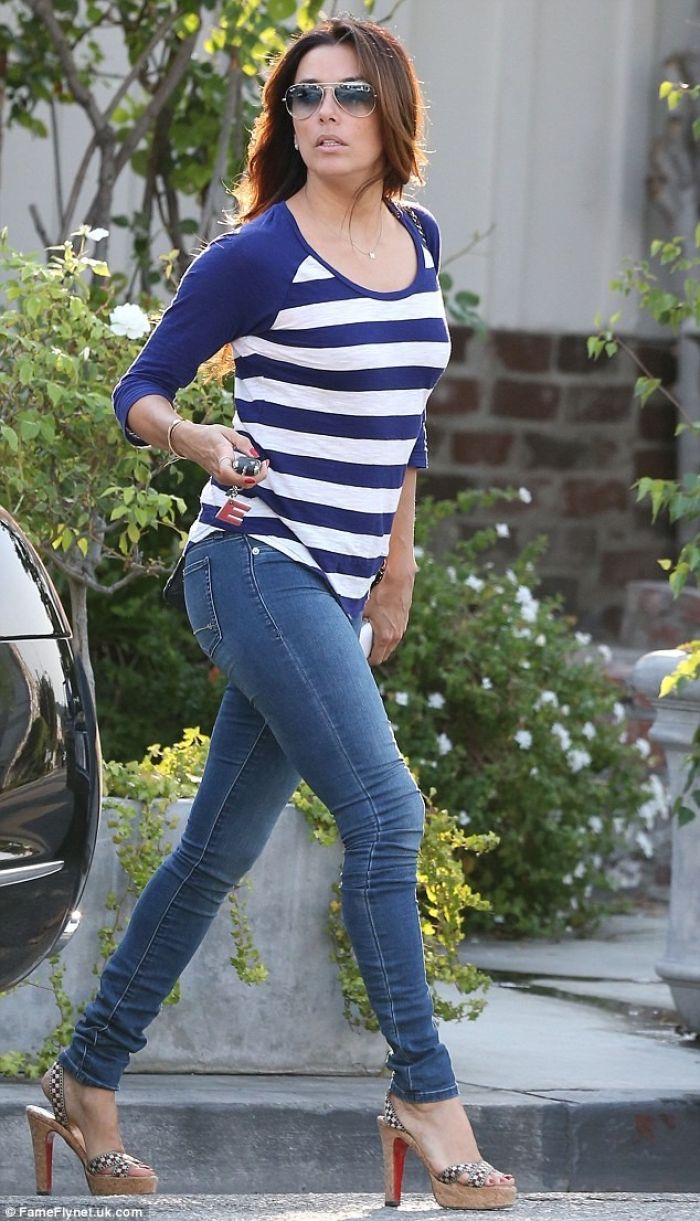 FameFlynet.com
Perhaps Parker is regretting what he's lost now most certainlylost, and perhaps that brings spurned superstar Eva Longoria a touch of solace, but either way, Longoria's new look is more than impressive. Spotted on her way out of the salon in a casual outfit that did the beauty great justice, Longoria looks like a living work of art.


Even life's biggest hurdles are made easier to handle with a new hairstyle.
Just days after learning that her ex-husband, Tony Parker, is engaged again, Eva Longoria went for a hair makeover with guru and good friend Ken Paves at his West Hollywood salon on Saturday.
With her dark hair revealing a healthy auburn sheen when she left, the 38-year-old actress looked confident with her new look as she strode across the street.

Although only 5'2", the Desperate Housewives star appeared far taller thanks to sky-high checkered sandals. (Read More)