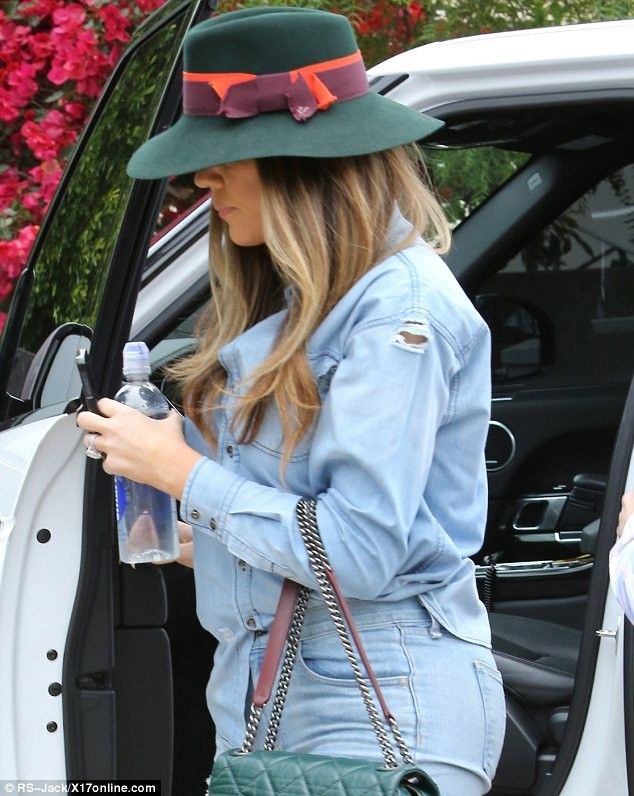 RS-Jack/X17online.com
The Kardashian's in general have a knack for fashion, whether it's their well received designer line or the horrifying monstrosities Kim called maternity wear, they certainly have a "knack." Khloe's seems to be an unhealthy attachment to all-denim suits, but even denim could do nothing to lift Khloe's apparently blue mood on the tail of the ongoing spat over infidelity with her husband.


She is many people's favourite Kardashian thanks to her spirited nature and vivacious personality.
But Khloe was most definitely not in a lively mood as she arrived at stepfather Bruce Jenner's Malibu beach house on Thursday.
The reality star sported a wide green hat and kept her head down as she hurried from her car and into the gates of the home, with Bruce standing by them to usher her inside.

The 29-year-old was also wearing double denim in the form of a jacket and jeans along with caged and studded black shoe boots. (Read More)