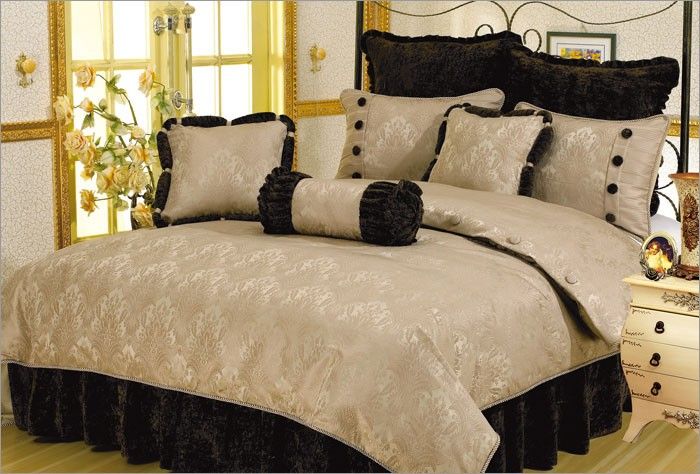 Of the 24 hours in a day, the average person is asleep for 8 hours; at least, that is the recommended duration of sleep to enjoy good health. One way to get a good night's rest is to choose the right bed sheet that is comfortable against your skin and very durable. Seeing your favorite colors or patterns just before you turn the lights off is a relaxing way to drift off.
Bedsheet Terminology:
Cotton bedsheets are ideal for their all-season utility, comfort and easy maintenance. ELS (Extra Long Staple) cotton is very high grade; the extra-thin, extra-long cotton fibers are woven to form the American Pima, Egyptian Giza and Indian Suvin, three of the most popular varieties.
Thread count is the number of threads present in one square inch of the bed sheet's weave. It is a measure of fabric quality; a higher thread count gives the fabric a better feel and anything above 200 is good. But if it goes too high, beyond 600, the sheet will trap heat during the summer and the thin threads will also wear off soon. The thread count is listed on the manufacturer's label, where there is a mention of 1-ply and 2-ply. The single-ply sheet is spun from one thread of yarn, while a pair of threads are twisted around each other to form two-ply sheets. The latter is more comfortable and luxurious to the touch.
Cotton can have several types of weaves.
- Flannel is a plain or twill weave that has a nap on one side or both.
- Percale is a closely woven, light-weight yet sturdy fabric. It is available in both light and dark colors, as well as in a number of prints.
- Satin weave cotton fabric is called sateen.
Standard Sheet Sizes:
Bed sheets are made to fit the standard bed sizes; twin, full, queen, and king. These sizes only give the length and breadth of the bed; the other dimension to be considered is the height of the mattress around which the bed sheet has to fit. This is also referred to as the depth or the pocket. All measurements are usually made in inches.
Tips for Purchasing Sheets:
- Colors and Patterns:
Avoid very light colors as they will easily show stains. On the other hand, fading will be more visible with extremely dark colored sheets. Opt for something in between so that you can use your bed sheets for a long time. When buying patterned bed sheets, pick up a few spare ones to have a matched set in case one gets destroyed. The bottom line is that the color and/or pattern of the bed sheet should match the other upholstery and general decor of the room.
- Fabric Type:
Bed sheets made of 100% cotton are preferred by many because of their comfortable feel. They are also easy to wash and maintain. Rayon bed sheets feel cooler than cotton and are ideal for the summer. Cotton-poly blended fabric or polyester can become uncomfortable in a humid climate. The best fabric for bed sheets is silk; it is soft, smooth, hypoallergenic and comfortable to sleep on in any weather, although it can be quite expensive.
Summary:
Bed sheets can be quite an investment, especially the high-quality ones. However, they are a well-earned luxury, considering that you will be using them daily. Take your time to make the right decision, keeping in mind all the pointers discussed here.
Jamie Emigh is an avid blogger that hates spending sleepless nights in uncomfortable bed sheets. He enjoys sharing his insights and stories on various health blogs. Visit Tempurpedic.ca for more information.