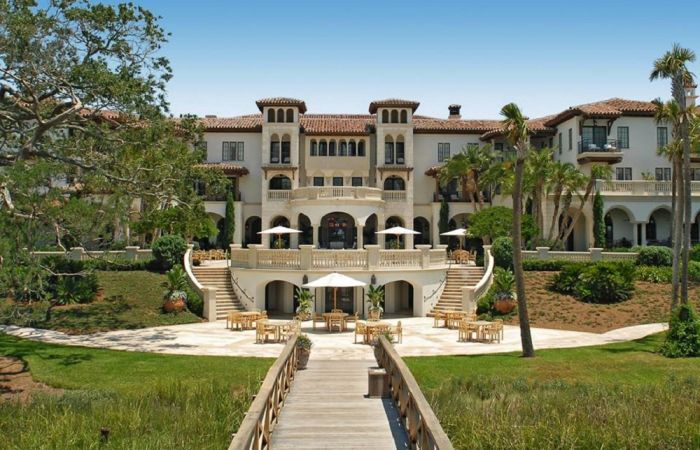 Photos Credit: Sea Island
As soon as you pull into The Cloister at Sea Island, you know you have arrived. The seaside destination has been at the forefront of luxury since it opened in 1928. Since then, it has become one of the most revered resorts in the world for families and Presidents (it was the site of the G-8 Summit of world leaders) looking for a luxe stay.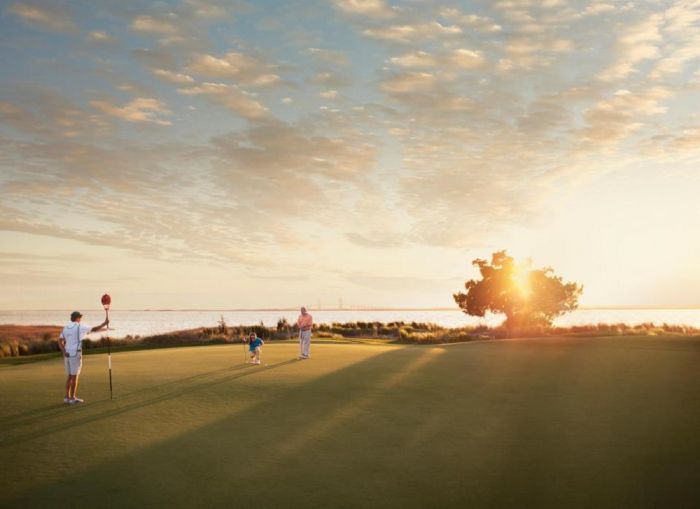 Located on the southeastern coast of Georgia, Sea Island has everything you need for an incredible stay. Imagine five miles of private beach, a Beach Club, tennis and squash centers, Yacht Club, Shooting School, and Camp Cloister all at your fingertips. The property is home to three championship golf courses, including Seaside and Plantation, home of the PGA Tour's RSM Classic, alongside a Golf Performance Center. Each week, the staff at Sea Island publish a calendar of activities that includes everything from swim lessons, guided paddle boarding and heated yoga, to tennis and golf clinics, beach horseback rides, and kayak fishing.
The Cloister at Sea Island offers a beautiful Mediterranean-style escape with its host of terracotta roofs, sunlit garden patios and old world elegance. The property recently underwent remodelig, which added an additional 63 rooms to the new Garden Wing. This brought their total tally to 265 guest rooms and suites that can overlook the Black Banks River, Atlantic Ocean or the property's beautiful gardens. Each spacious guest room features luxe details like handmade Turkish rugs, private balcony, sumptuous bed linens and stone baths with deep-soaking tubs and a separate rainfall shower.
If you feel as though you can't leave, be sure to look into The Cloister Ocean Residences that feature one, two, and three-bedroom residences with open kitchens and balconies with ocean views of Sea Island's private beach. It's no wonder this grand dame of historic American hotels has enticed noteworthy guests over the years, including seven U.S. presidents, royalty and sporting legends.
Be sure to check out the bagpipe player who performs each night at 7 p.m. outside the Lodge. Enjoy a cocktail al fresco while taking in the beautiful golf course views and listening to the ocean waves crashing softly in the background. Reservations are recommended for Colt & Alison, the property's steakhouse at The Lodge, where you can enjoy a juicy 18-ounce dry-aged ribeye, pan-seared halibut, or nightly specialties like bull redfish. There is also the option of prix fixe dinners that may include dishes like chilled yellow tomato soup with lobster, Tuscan kale Caesar salad, corn tortellini with smoked pork ragout, and blackberry clafoutis vanilla ice cream with salted caramel. Cocktail attire is required at night and a jacket is required for men.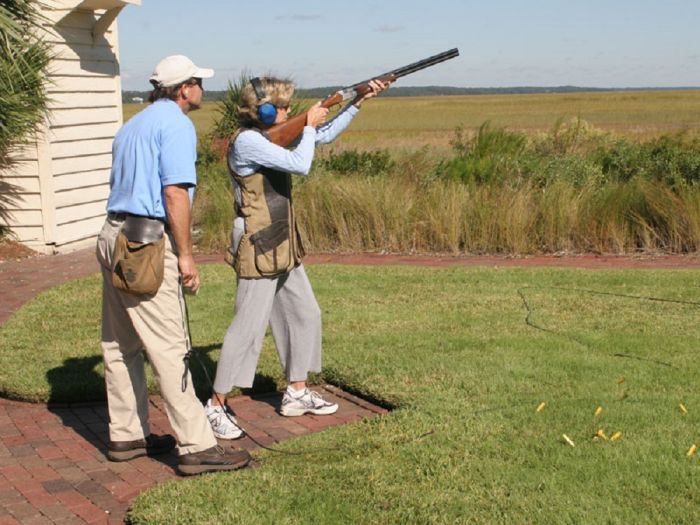 One of the must-do activities during your stay should include skeet shooting. Located at the Shooting School, this has been a tradition of the property since 1929 and was one of the first skeet clubs in the country. Guests can try their luck hitting clay targets after receiving a private or group safety lesson designed for shooters of all levels. Facilities here include two skeet ranges and three NSCA-certified instructors, along with one additional NSSA-certified instructor.
Nearby excursions include a visit to Jekyll Island. Be sure to check out The Jekyll Island Club Hotel that was once the private winter retreat of America's wealthiest families like Morgan, Rockefeller, Pulitzer and Vanderbilt.