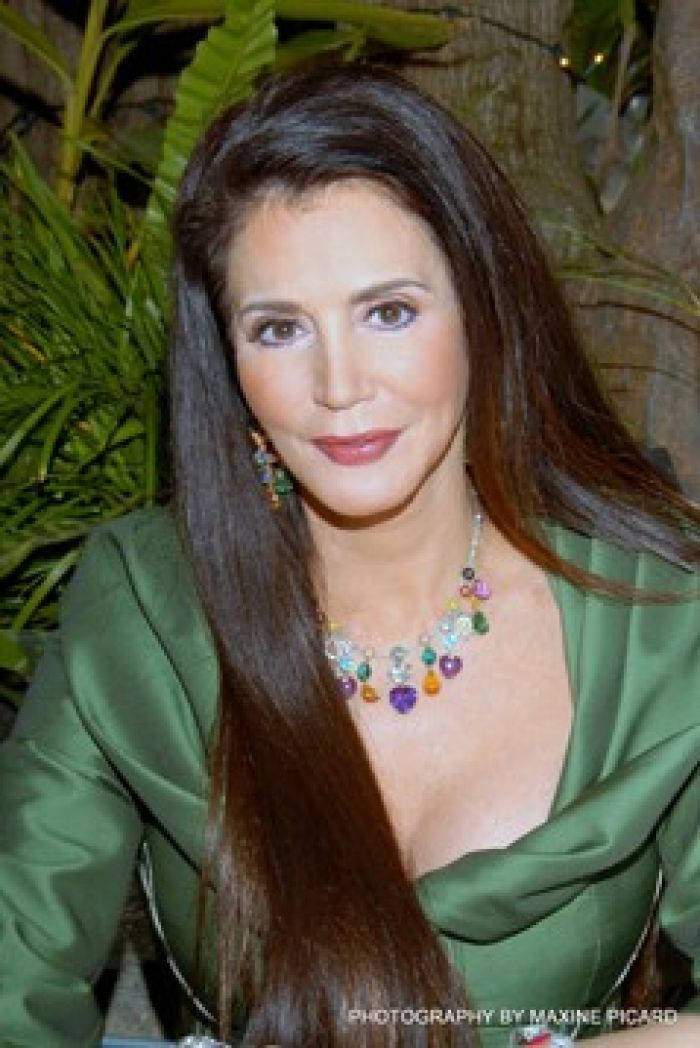 Photo Credit: Barbara Lazeroff
Julien's Auctions in Beverly Hills will be hosting an exclusive event this Thursday, June 26, following the evening's Street Art auction.Guests will have the opportunity to bid on rare works of fine and decorative art from the collection of Barbara Lazaroff, A.S.I.D. designer and well-known Los Angeles restaurateur.
Attendees will recognize memorable pieces that have been showcased as décor at some of LA's most iconic dining venues, including: Eureka, Chinois, ObaChine, Granita, a variety of Wolfgang Puck Cafes, and Spago, Beverly Hills. Those bidding will also have the unique chance to see and bid on rare items from Lazaroff's personal and impressive art collection.
Highlighting the sale will be a number of modern art masterpieces; including a stunning gelatin silver nude print of "Sie Kommen" signed and dated by Helmut Newton. This unusually large print was purchased by Lazaroff directly from the artist and was showcased in her redesigned layout of The Playboy Club in Tokyo, Japan.
Other noteworthy items will include a printer's proof by Jim Dine, "The Oil of Gladness" (Est. $10,000-$15,000), and a monumental mixed-media print with decoupage accents by American great James Rosenquist, "Time Door" (Est. $15,000-$20,000). The event will also feature sought after works in Barbara's collection by world renowned artists Helen Frankenthaler, Jim Lutes, Dale Chihuly, Robert Motherwell, Andy Warhol and more.
Julien's Auctions Beverly Hills is located at 9665 Wilshire Boulevard, and the event begins at 2:00 p.m. It will precede Thursday evening's Street Art auction, featuring highly coveted pieces by English graffiti artist Banksy.
Julien's