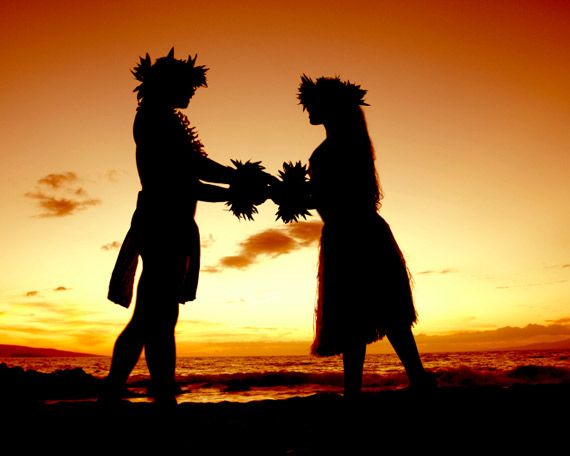 Although there are many luaus to be found among the Hawaiian islands, the Old Lahaina Luau in Maui has been titled by many as one of the most authentic found anywhere. The historic town of Lahaina, which is rich in its whaling traditions, serves as an ideal oceanfront backdrop for a luau. Visitors to the town can enjoy browsing the museums, art galleries and shops along Front Street or even catch a Broadway-worthy show at the Ulalena Maui Theatre.
Lahaina's whaling history is represented well with many opportunities to go on whale watching tours and learn about some of the famous whalers, including Herman Melville, who took leave from Lahaina's ports in the mid-1800's. When the sun begins to set over the water the Old Lahaina Luau begins lighting its fires.
The traditional hula and feast is punctuated by an extensive menu of Hawaiian and Polynesian foods such as Kalua pig, baked mahi mahi, guava glazed chicken, poi, and fresh island fruits and vegetables. Watch as Hawaiian beauties tell stories through the hypnotizing movement of the hula, and become energized with the Samoan fire-knife dance.