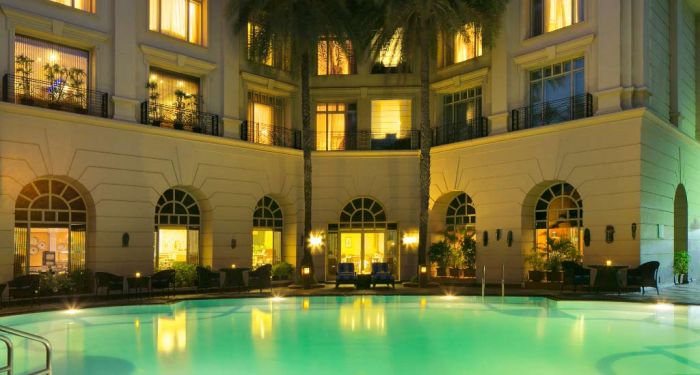 Headquartered in Minnetonka, Minnesota, Carlson is a privately held American corporation, dealing in the hotel and travel industry. It was founded in 1938 by Curt Carlson as the Gold Bond Stamp Company, but, in 1973, the company was renamed as it ventured into the hospitality industry. By 1987, it expanded by launching its marquee brand, and further in 2000 by acquiring Park Plaza and Park Inn. It is now one of the largest companies in the United States to be held by a family. Some of its renowned brands are Country Inns and Suites, Park Inn by Radisson, Park Plaza and Quorvus Collection. Carlson hotels in Chennai are favored among people who want to experience refined luxury. There are two properties of the group in the city under the Radisson Blu brand: one in the city centre and the other near the airport.
City Centre
While at a stay here, guests can enjoy unparalleled service, premium amenities and a relaxed ambience. The property features elegant rooms and suites that have been designed, keeping the modern traveller in mind. The common in-room amenities are LCD TV, mini-bar, electronic safe, tea/coffee maker, toiletries and complimentary high-speed internet access. At the Chakra Spa, guests can regain the balance of their mind and body by having a relaxing session in one of the three treatment rooms. The city centre property is one of the many Carlson Hotels that feature a fitness centre with a variety of state-of-the-art workout machines. Meeting and banquet spaces, and a business centre are available to organise any social or official event.
Airport
Located on 531 GST Road, the property is in proximity to the international airport. For the convenience of people, the hotel offers transfers to and from the airport. It features 101 guest rooms that have been categorised as Deluxe, Business Class and Club rooms, and Suites. Featuring wooden flooring and modern fittings, the thoughtfully designed rooms come with amenities like tea/coffee maker, mini-bar, free Wi-Fi and telephone.Blu Hickey Bistro, Salt.Co.531 Kitchen and Bar, and The Great Kabab Factory are the three in-house restaurants that satiate your hunger and craving for eclectic food. You can host any office event in the on-site boardroom or Royal Court, both of which are equipped with a compact disc projector, white board, remote-controlled lighting and video conferencing equipment. Owing to all these amenities and services, it is a preferred choice among the many Carlson Hotels in the metropolis.
The City
The capital of Tamil Nadu, Chennai is located on the Coromandel Coast. In South India, it is the largest cultural, education and business centre, attracting a huge number of people. People visit the city to explore the ornate Dravidian-style temples, centres of historical importance like forts, and sandy beaches for some sea fun. Marina Beach, KapaleeshwararTemple, Fort St George, Arignar Anna Zoological Park, Elliot Beach, SanthomeCathedralBasilica,Freemasons Hall,Kamaraj Memorial HouseandGovernment Museum are some of the famous points of interest here. For connoisseurs of local culinary specialities, filter coffee is a must try.
How to Reach?
Chennai is a well-connected city, helping travellers reach and explore every part of it easily. It is home to one of the busiest airports in India that receives flights from all major cities of the country and overseas. The two main railway stations here are Chennai Central and Egmore. These stations get daily trains from important cities like Delhi, Bengaluru, Coimbatore, Mumbai and Kolkata. One of the largest bus stations in India, CMBT, in the metropolis, has services to major cities and towns. Epitomes of world-class hospitality, Carlson Hotels in Chennai are ideal stopovers for globetrotters and businesspersons alike.