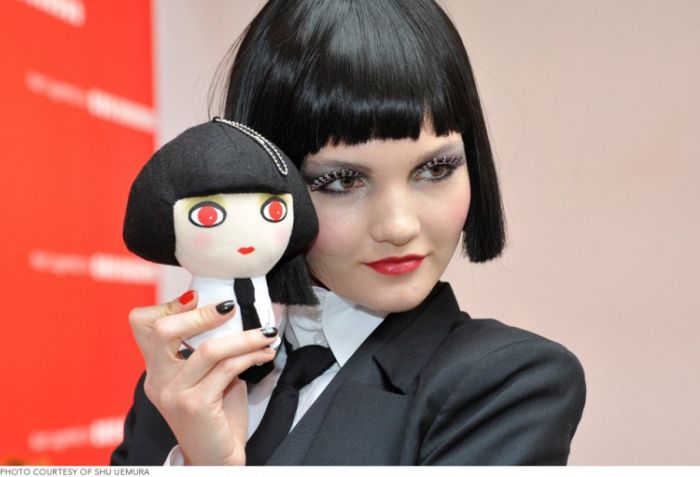 Shu Uemara
2012 was an exciting year across the board in the beauty industry and there were some thoroughly interesting headlines that came our way. From unexpected collaborations to Miley Cyrus' insane hairdo as well as a slight revival of the 90's goth look, there was a lot to take in and try out.
2012 saw an avalanche of new textures and innovations, from velvet and caviar nails to celebrity collaborations we never saw coming. Classics were brought back alongside looks we thought we'd long forgotten. These were the beauty headlines that caught our eye this year.
1. Mega Celebrity Collaborations!
2012 saw the usual celebrity/beauty brand romances, but these three took the cake: Jennifer Aniston for Living Proof (seriously, who doesn't envy that woman's hair?!), Karl Lagerfield for Shu Uemura (whose aesthetic and penchant for black, white, and red suited the Japanese company perfectly), and Beth Ditto for MAC (a brightly colored, eclectic collection worthy of her rockstar status). Read More