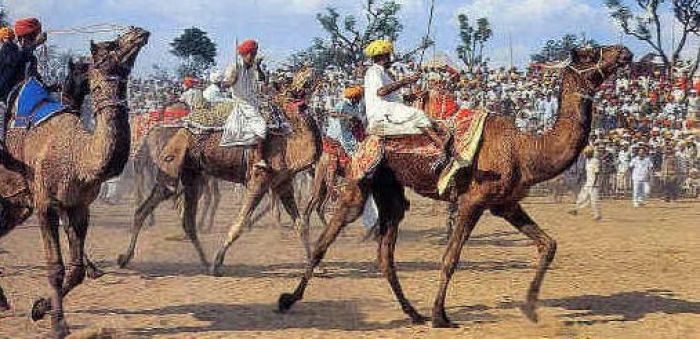 The city of Pushkar in Rajasthan is one of the oldest existing cities in India. It is holy city for Hindus and is famous for the Pushkar Lake. One of the most interesting events that take place in Pushkar is the Pushkar Fair which is held in November annually. In the beginning, this five-day fair was all about trading of livestock but the villagers' activity gave it a new life. It slowly became a major tourist attraction drawing in about all kinds of tourists.
The Pushkar fair or Pushkar Camel Fair is one of the largest camel fairs in the world. Camels, goats, sheep, cows and some other kind of livestock are bought and sold in this fair. Besides trading, various kinds of fun activities are there to be a part of. Camel races, mud pot breaking contests and friendly cricket match between foreign tourist and locals are to name a few. Some special competitions like longest moustache contests and camel beauty contests are also held in this fair.
The city of Ajmer serves as a base for visiting Pushkar. It is also an ancient pilgrimage city for Hindus. The Brahma Temple in Ajmer is very famous because it is one of the only few existing temples devoted to Hindu God Brahma in India.