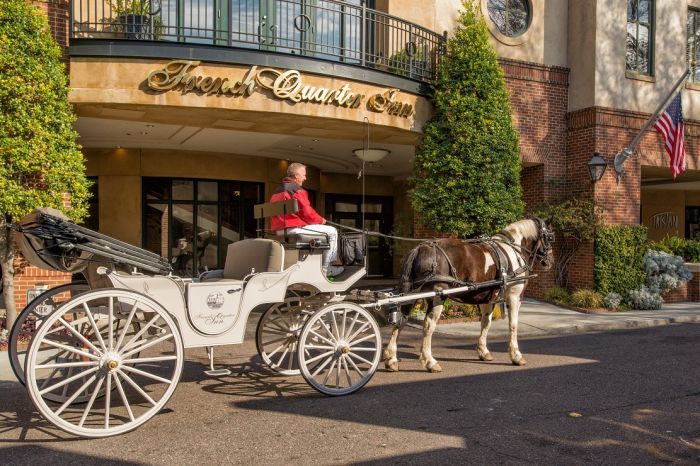 Photo Credit: French Quarter Inn
There is nothing quite like the southern hospitality that exudes from a stay in Charleston, South Carolina. Whether you come for a weekend or an entire week, the appeal will draw you in to stay longer. One of the best places to get a taste of this classic southern charm is at the French Quarter Inn.
When you check in here, the friendly receptionists will greet you with a glass of champagne where the amenities only get started. Each afternoon, the property hosts a complimentary afternoon wine and cheese reception along with a nightly display of freshly baked cookies and milk served alongside a Port wine service. In the mornings, you can opt to head downstairs to the main lobby area for a continental breakfast or request to have a complimentary basket of warm pastries and coffee delivered to room.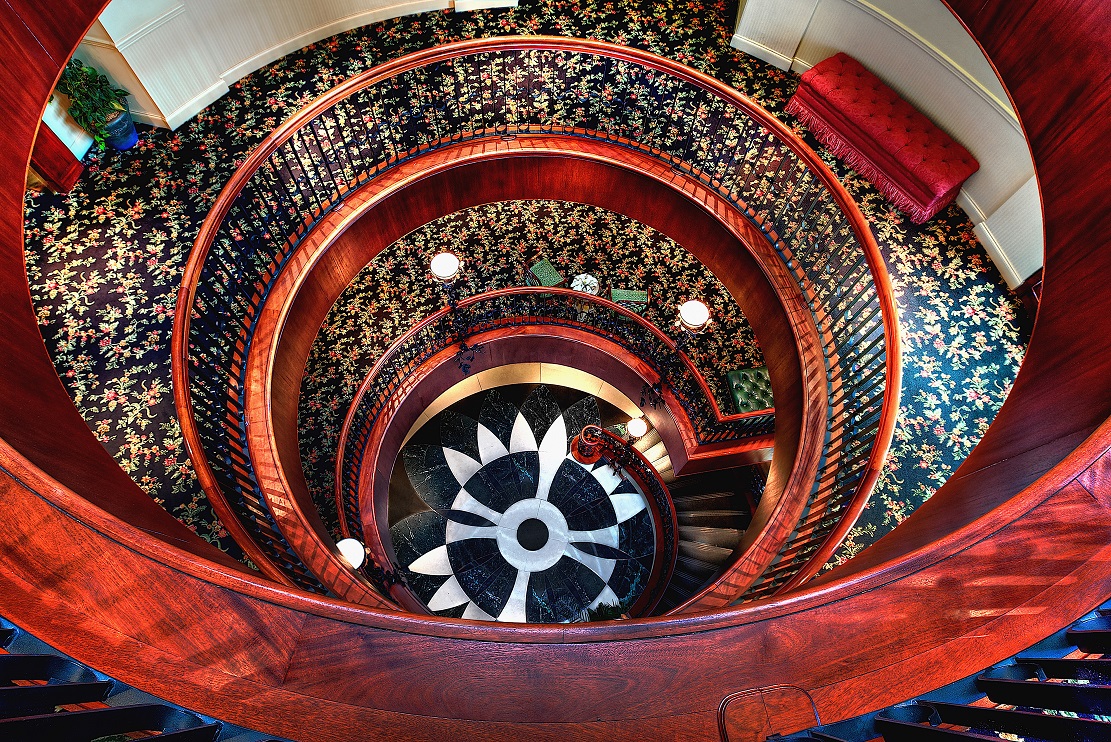 Photo Credit: French Quarter Inn
The boutique luxury hotel has just 50 rooms and suites so you know you are in for something special. It is centrally located in Charleston's Historic District, overlooking the newly renovated City Market, just one block from St. Philip's steeple, two blocks from King Street shopping and two blocks from Charleston Harbor.
Each of the rooms here were inspired by the old world elegance of a Parisian chateau set against the architectural backdrop of Charleston's classic French Quarter. The design concept is a blend of styles, featuring the Louis XV era and the classic lines of the French empire, with a contrast of colors. Expect to see red medallion-patterned draperies and damask chenille upholstery in black, white and gold.

Photo Credit: Halls Chophouse
There is so much to see and do in Charleston. Spend the day shopping haute couture in the King Street Fashion District and finish off your adventure with dinner at Halls Chophouse. The steakhouse features live music every night and some of the best cuts of beef in South Carolina. At this family owned restaurant, you can sip on a barrel aged Manhattan and get started with a sampling of Prince Edward Island oysters and tuna tartare before moving on to a bone-in dry aged ribeye or massive 22-ounce New York strip. Try to save some room for the whiskey bread pudding, which is worth every overindulgent calorie.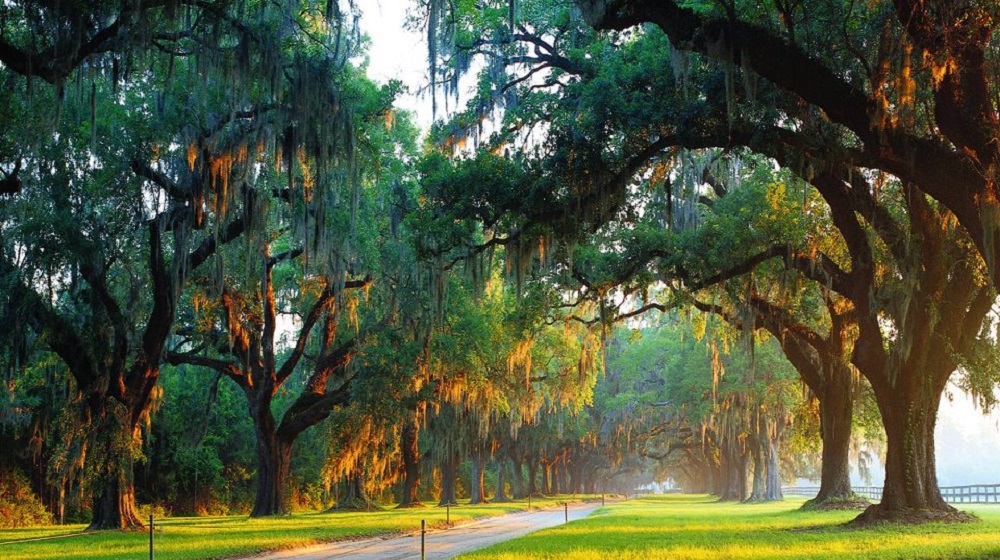 Photo Credit: Boone Hall Plantation
When it comes to day tripping, be sure to check out nearby Boone Hall Plantation, a "working plantation" that has been cultivating crops for more than 320 years with one of the longest oak-lined avenues.