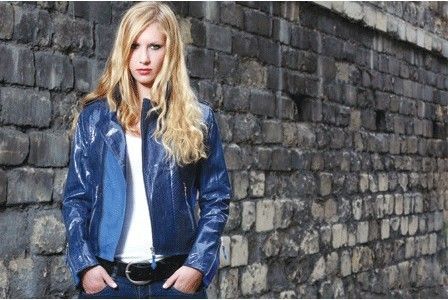 Fashion 2.0 continues to deliver the goods, this time in the form of a ratheringenioussecurity system that can keep your expensive attire out of the hands of the local bar thief. The clever device will not only signal the owner when the clothing is wandering out of range, but sound anoticeablealarm if that warning doesn't give the owner enough time to apprehend the thief beforehand.
The Private Haute Couture range is so expensive, each beautifully designed item comes fitted with its own alarm. Materials for your new favourite outfit will include crocodile, ostrich, snake and fish leather, created in the world's best tanneries, while buttons and zippers will be carved out of mother of pearl, silver, gold, platinum and exotic wood.
Whether luxury jackets, luggage or accessories, each product is individually created to the buyer's design.
While anti-theft devices might be the norm when it comes to the luxury cars we regularly see being valet parked at the UAE's most exclusive venues, Private Haute Couture founder Christophe Petyt believes it is a first for clothing. (Read More)