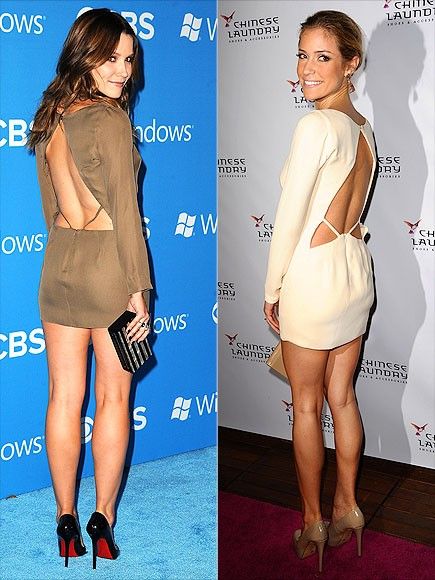 People Magazine
On the runway and in everyday life celebrities are often caught sporting the same look or luxury labels as one of their peers in the industry. At times this kind of "who wore it best" is embarrassing for the woman who gets the short end of the stick; glossies print and blogs go viral deeming one less fashion-worthy than a peer, unknown to them at the time.
Well People magazine came out with their latest Fashion Face-Offs and they have both viewers and editors in a split decision among many of the multiple fashion findings in Hollywood.
One showdown is an Olcay Gulsen mini, worn by Sophia in Olive and by Kristen Cavallari in white, who will come out on top? Well based on the back of the dress, that cut out could be the deciding factor.
Another is beloved Eva Longoria and Ginnifer Goodwin who both looking absolutely stunning an a Monique Lhuillier gown.
Check out the fashion face offs for yourself and help the staff at People break the tie.