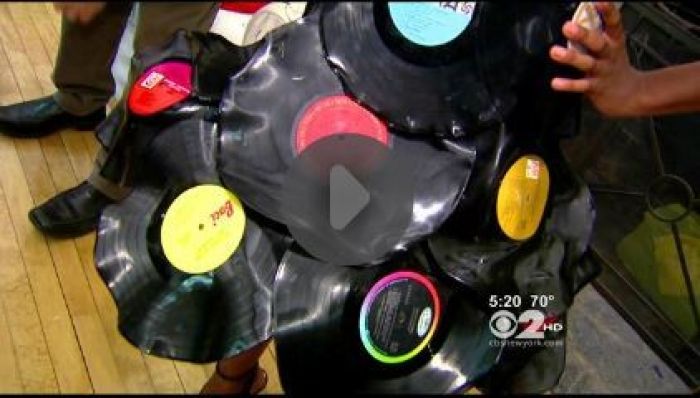 CBS New York
Students from The Fieldston School have taken all sorts of old throwaway objects like records and bullet casings and have turned them into something more. Technically, these garments are the ultimate in sustainable clothing; but would any of you try to get away with wearing this stuff?
Fashion is all about turning heads, and some high school students in the Bronx are making a real statement with some very unusual materials.
From afar, the clothing designs created by students at The Fieldston School appear normal. But they are all made with familiar items used in new ways.
This year's crop of students made dresses, suits and skirts out of items including printer paper, comic books and clothes pins. What started as a class project 11 years ago is now a school-wide fashion show. Read More