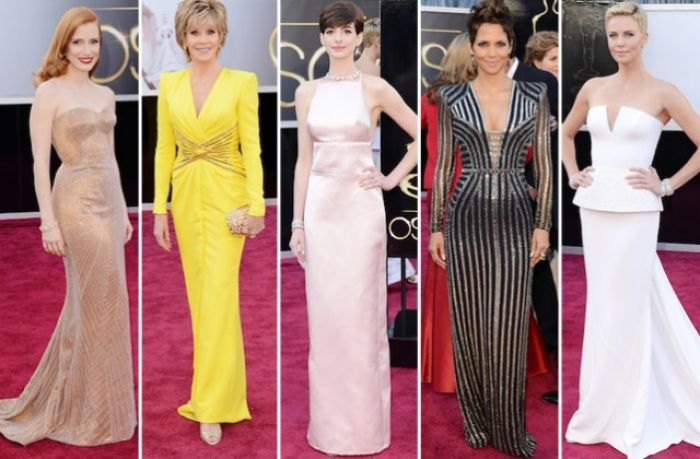 Getty Images
Seth Macfarlane put on an amazing show as host of the Oscars a few nights ago (I don't mind admitting that I was giddy during the entire introduction), and the show seemed like an overall success. However, though we may have seen some killer fashions on the red carpet, there were quite a few bad pieces as well: head to the link below to check out Fashionista's take on the event.
Now comes the fun part!
After a long night of staying up way past our bedtimes, laughing, crying, singing, and yawning along with the 85th annual Academy Awards, we've scoured the far reaches of the red carpet to bring you our picks for best and worst dressed.
From falling–ha!–in love with Jennifer Lawrence's massive-yet-amazing Dior Couture to Kerry Washington's Miu Miu moment to Melissa McCarthy's, erm… Check Out the Gallery