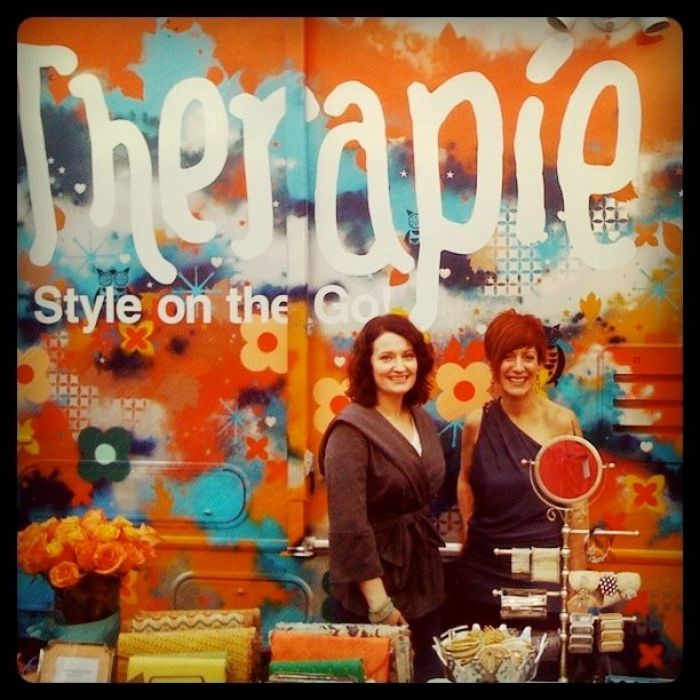 Facebook
You've heard of the food truck revolution, but how about the fashion truck movement? In a very new, up and coming space a new type of retailer has emerged: the mobile boutique. From coast to coast these trucks are take style to the streets and women love it.
One truck leading the fashion movement is Therapie Boutique owned by Kelly Carney in San Diego. Therapie is a mobile boutique offering "Style on the Go" for women of all ages. Must-have maxi dresses for summer, bold prints, adorable bags, and earrings are just the surface of what her rehabbed 27-foot RV has in store for its clients. The made over vehicle even has two full dressing rooms inside, now that's impressive!
Carney recently gave an exclusive to a local website:
"I was looking at what the food trucks were doing and said if they can do it, then I can. All women need shopping therapy and I wanted to be able to bring my concept and clothes to busy women all over San Diego in a fun and innovative way."
It's probably not a surprise that Carney spent 15 years working at Nordstrom's where she clearly developed a keen eye for style and passion for the industry. Her along with her staff hand-pick every item in the Therapie truck as well as recruiting local vendors, like jewelers, for events. She even books private parties and trunk shows, brining shopping therapy right to your home. Scratch fast-food; let's get some fast-fashion.