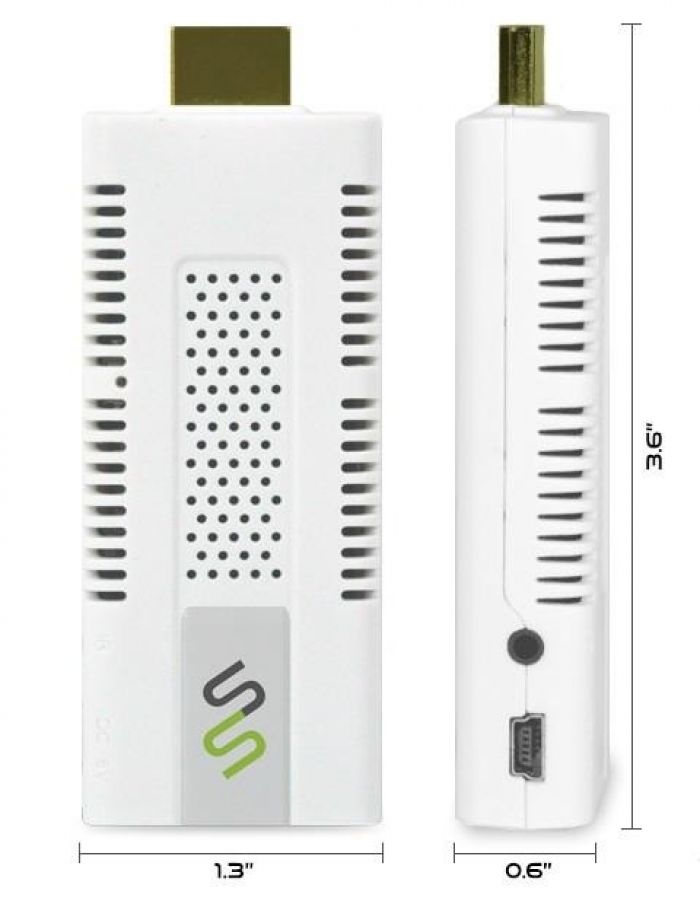 Favi Entertainment
Ever feel like you canít seem to keep up with technology no matter how hard you try?
†
Well, now there is no reason to feel left out in the dark.
†
Meet FAVI Entertainmentís new SmartStick HDTV enhancer. This portable device can easily be inserted to your HDMI port so you can access your favorite movies, music, apps and games all via its Android OS. Doesnít get much easier than this, right?
†
This unit is ideal for those like us looking for a quick-connect solution to upgrading your existing television to a SmartTV.†We recommend also getting the optional wireless keyboard accessory for easy navigation.
†
Once you have this unit, you have free access to tons of apps, even those like Netflix, HBO Go or EPIX for video play, music streaming via Pandora or Spotify, video streaming via You Tube, and also social media sites like Pinterest, Facebook and Twitter.
†
We love that the SmartStick includes a full Internet browser and 4GB of built-in memory. Now you can quickly and wirelessly deliver videos, documents, music, images and movies directly to your SmartStick enabled television all without a subscription.
†
There is no reason any more not to feel connected.
†
For more information, visit www.favientertainment.com/SmartStick-p/ss-4gb.htm.
†
To see the SmartStick in action, please view the video here.
Favi Entertainment