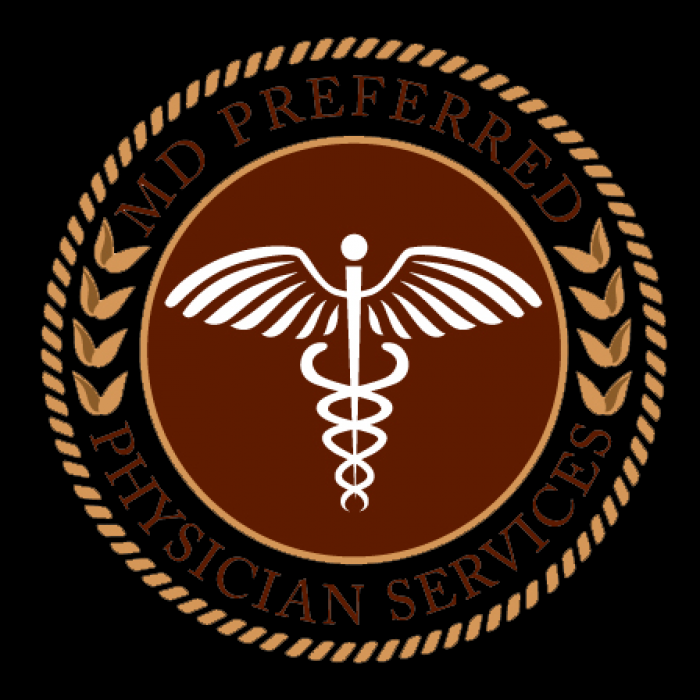 FOR IMMEDIATE RELEASE
Area Financial Services Executive Receives National Health Care Recognition
Douglas Stone of SeaCrest Wealth Management recognized for excellence in service to area medical professionals
Medford, OR (September 7,, 2012) – According to the Bureau of Labor Statistics, there are approximately 700,000 physicians in the United States who work in excess of 60 hours per week. While their earning potential is the highest among any profession in the US, a blizzard of government regulations and a host of clinical and economic issues leave little time for a doctor to manage their professional and personal lives.
In response, an elite group of professionals is emerging as specialists to the medical community. In recognition of his work with area health care executives and physicians, Douglas Stone of SeaCrest Wealth Management has been named an MD Preferred Affiliated Financial Services Professional. Each year, US Medical Specialties, Inc., an international medical consulting firm, accepts applications for fee based marketing support from business professionals in a number of disciplines including real estate, mortgage lending, insurance, accounting, banking, financial and legal services. The goals of the MD Preferred Program include identifying, acknowledging and promoting professionals who provide service excellence to the medical community.
The program provides physicians with an online resource center where they can find profiles of "doctor friendly" professionals who are committed to providing a quality service experience. "Doctors are very busy professionals," observed Michael O'Malley, Project Manager of MD Preferred Services. "When it comes to finding a financial services professional that is committed to working with physicians, they appreciate an organization that has done the research for them and has pulled a team together to make their lives easier."
Every MD Preferred financial advisor is selected for their commitment to serving the healthcare industry. They often work in close concert with other community based MD Preferred professionals helping area medical providers attract and retain talented physicians.
MD Preferred community teams are uniquely qualified to act as recruiting partners to area practice managers and hospital administrators. As partners they can tell the community story while the medical recruiter tells the clinical story. Their knowledge of the area and understanding of the special needs of physicians and their families saves everyone time and resources.
"We are proud of the recognition we have received. In an environment of critical physician shortage, we understand that most physicians considering a career in our community will make their decision based primarily on life style issues," Mr. Stone observed. "The last thing we want to have happen is for that prospective physician to go elsewhere because the local support services he or she needed were either not available, were unreliable or did not meet the expectations of the physician. We are always ready to meet with area physician groups to demonstrate how a comprehensive financial plan can help physicians chart a course through today's complex tax landscape, provide for their children's education and assure a comfortable and secure retirement."
ABOUT DOUGLAS STONE
My experience has taught me that a focused, Core-Asset-Based-Strategy has the best chance of achieving the desired results that investors are seeking. This approach manages the risk that investors often struggle with namely, loss of principal. Without a disciplined approach people are often left basing investment decisions on whimsical or irrational emotions. I discuss many of these principals weekly on my radio show. Listen in or contact me to find out more.
There are really only four main objectives in your investment life, Building Wealth, Protecting Wealth, Distributing Wealth and Transferring Wealth. To achieve those goals you need an advisor you can trust.
First and foremost my goal is to earn that trust every day.
Specialties
Recent history is a sober reminder that years of hard work can be impaired by rapidly changing economic and political change in the marketplace. Protecting your portfolio assets while seeking prudent opportunities is my primary driver, using TPM (Total Portfolio Management) tools. Those tools are Risk Management, Tax Efficient Strategies, Estate Planning and Applied Modern Portfolio Theory (MPT).
Contact Information
Web Site: www.realmoneywithdoughstone.com
Location: Medford, OR
Contact: Douglas Stone
Phone: 541-646-7304
Email: dstone@seacrestwm.com
About MD Preferred physician Services
Each year the MD Preferred designation recognizes a diverse group of 'doctor friendly' professional service providers. MD Preferred providers can be found at an online resource center, www.MDPreferredServices.com. Access is available at no cost to the medical community. MD Preferred also manages one of the industry's largest medical job boards, publishes a daily medical blog and distributes a monthly E-Newsletter to every residency and fellowship program in the country. For additional information contact Mike O'Malley at 800-260-8366.
# # #