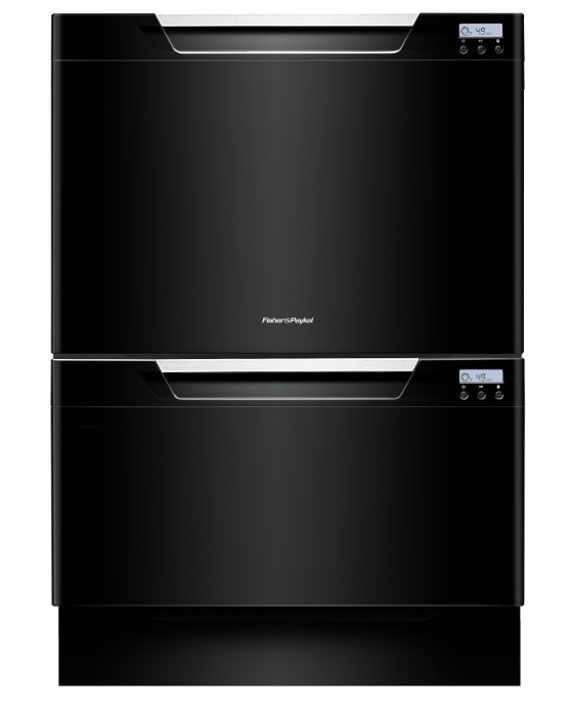 Fisher & Paykel Appliances unveils the next phase of the world renowned DishDrawer™ dishwasher line. The new DishDrawer will be available in the United States and Canada in December 2011 and will be released under both the Fisher & Paykel and DCS by Fisher & Paykel brands.

NEW Key Enhancements include:
-Single integrated models feature seamless cabinetry integration achieved by rear venting and a fully adjustable door option
-All integrated models now include wireless remote creating clean lines and eliminating the need for an external interface
-24" models have an increase in place setting accommodation from six to seven per drawer

- Improved wash, energy and water performance

- Enhanced racking including an adjustable bowl rack for large pasta dishes
The drawer dishwasher concept was conceived in 1986 as a result of Fisher & Paykel's leading design engineers focus on how the category could be drastically improved. Approved by the Board of Directors in 1987, the world unveiling of this revolutionary platform occurred at Domotechnica in Germany and changed the face of appliance innovation. Since its release in North America in 1998, Fisher & Paykel has enjoyed renowned success and accolades for this ground breaking product.

"The latest chapter in DishDrawer refines the platform to an even higher level with focus on integration and designer elements," says Fisher & Paykel's Marketing Manager, Scott Davies. "DishDrawer offers options perfect for any application, from the convenience of its seamless integration with wireless remote, to the European and American styling that each brand offers."

To find out more about each brand please contact your local dealer. You can also get more information at www.fisherpaykel.com and www.dcsappliances.com or call us toll free at 888 936-7872.