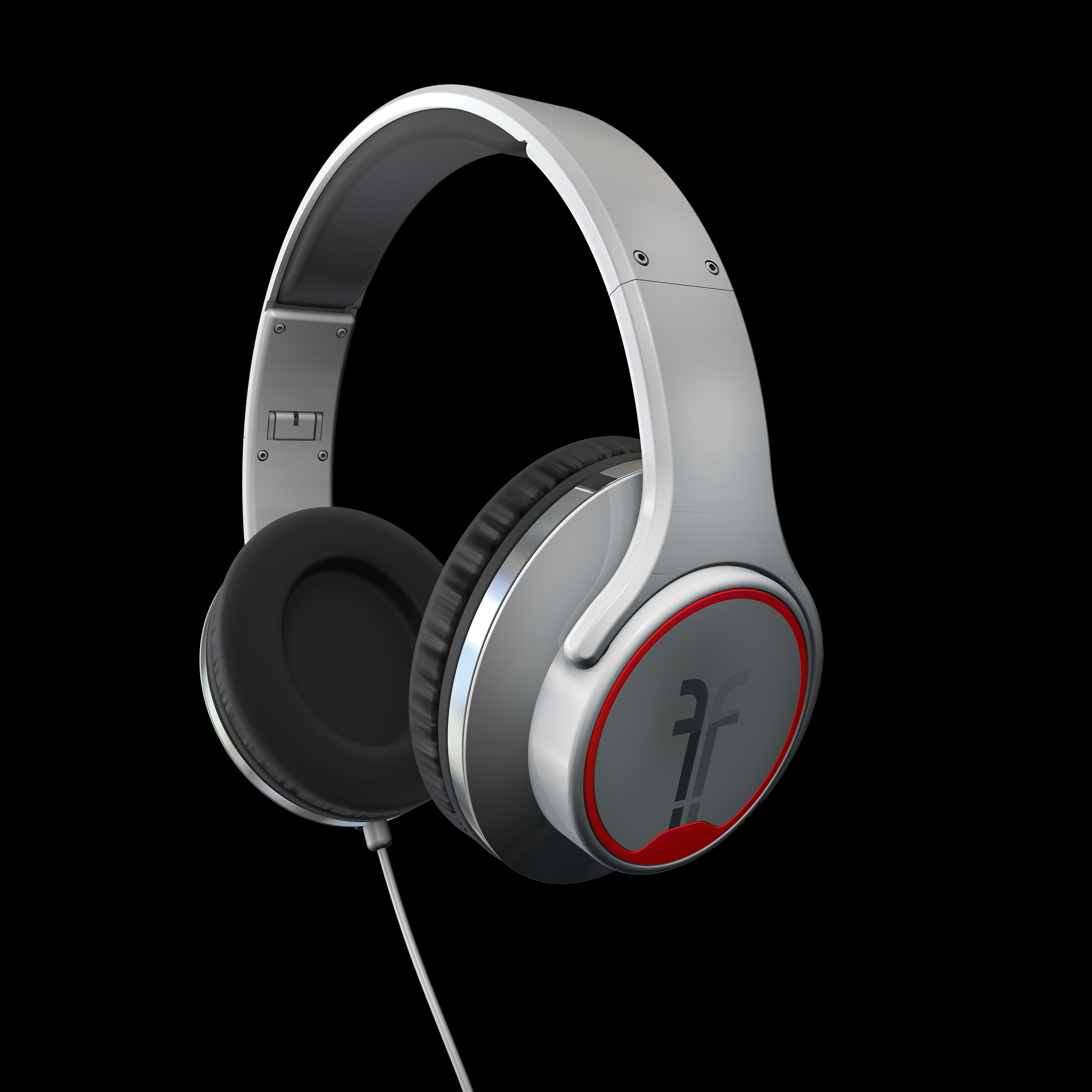 Turning the audiophile market on its ears, Flips Audio unveiled Flips, the revolutionary new headphone that transforms headphones from a "solo" listening experience to a "social" listening experience. The company unveiled its innovative headphones this month in the Grand Ballroom of the SLS Hotel Beverly Hills at the Secret Room Event Style Lounge in honor of the 2013 MTV Movie Awards.
Dramatically changing the headphone game, Flips ear-cup technology allows people to choose their listening mode from "solo" (private listening) to "social" (portable speakers) with a flip-of-the-wrists. Luigi Tartara, Flips spokesperson explained, "When the ear-cups are against your ears, only you hear the sound, but drop the headset around your neck and turn the ear-cups 180 degrees outward and Flips ear-cups literally switch to powerful, amplified speakers for everyone around you to enjoy socially."
Cool and comfortable, the high-tech design and sound quality of Flips rivals pricier models, and the streamlined black or white options resemble top-of-the-market models such as Beats by Dr. Dre. At $120 it's an attractive price-point for the headphone function alone, but with the added value of Flips portable speaker system, it's a unique multi-purpose sound system with enormous appeal.
Flips headphones are a clever, simple solution to the problem of pricey headphones that can't be used by more than one listener, and a nice way to avoid lugging around separate portable speaker systems that add additional bulk, weight, and on-the-go limitations. Flips' 2-in-1 system solves that with its foldable, lightweight headphones, zippered carrying case, and USB charger to recharge the unit after every 2 to 3 hours of speaker-mode playtime. When the battery is drained, the user can continue to listen in solo mode, or plug the headphones into the USB charger. When the red light goes off, Flips are fully charged and ready to go.
Flips Audio is taking pre-orders at www.flipsaudio.com before the Flips retail launch in June, 2013.