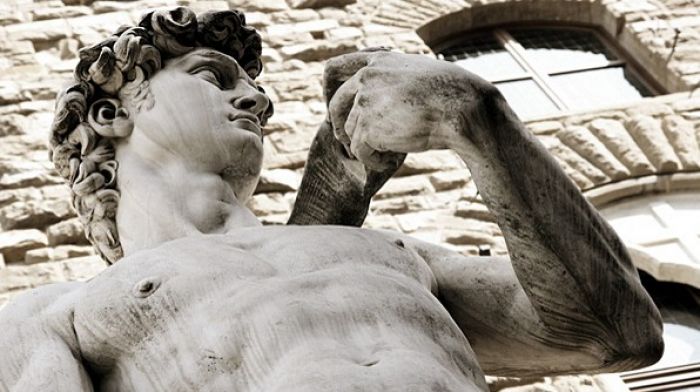 Jennifer
There won't any hype if I say that the world has been obsessed with this charming Tuscan capital since it was a blushing bambino. Stepping back into its enchanting history, this beautiful Tuscan town has seen numerous invasions, wars, political battles and religious turmoil in the last two thousand years.History has selected Florence to become the cradle of the art in the whole world. From Ghiberti's daunting doors, Michelangelo's marble boy toys, and Botticelli's sexy shellfish to Brunelleschi's curvaceous wall, today the city is home to some of the most stunning artifacts on earth.So, you will be having enough to impress your eyes and soul that will drag you to the little Tuscan city again and again.
Best of the Beaten Paths
The biggest problem in Florence is not figuring the best things to see, instead it is what not to see while here. However, the first stop on your travel itinerary should be at the Uffizi Gallery – not because it is too big in size, but getting into this museum is a time-taking job; you'll find long queues and tickets needs to be reserved in advance, if you don't want to wait outside.The gallery features an amazing collection of European paintings. For art lovers, this art gallery is an ideal holiday retreat. And travelers who are not much of artistic side may head down to beaches, restaurants and souvenir shops.I also recommend you to meander through the streets and explore the marvelous structure mainly pied alongside the Piazzas. Florence is home to many heart-stopping architecture examples dating back to 12th and 13th centuries.
Tuck In
Folks, you are in Italy and Florence is a major contributor of country's world-famous gastronomy. The city is home to many classical Italian restaurants where you can enjoy the yummy pizzas and pastas. However, if you are looking around for more of Florentine eats, try the standard Bistecca ala Florentine or some rustic white beans and sausage. And if you want to impress someone, drop in at La Dolce Vita for high quality wines and several classy fusion delicacies.Like other destinations in Italy, Florence too offers a myriad of places for trying street side food fantasies that you have ever twirled your fork around. Pizza and the grilled panini (panino in Italiano) sandwich are a must-try street food while in Florence. And don't forget to try the hot mortadella, gorgonzola and arugula; it will make your trip fruitful. Want to try something more exotic? Go for the legendary Lampredotto sandwich found at Trippaio stalls located near most of the local markets across the city.
Holiday Accommodation
Finding your dream holiday home far away from your home in the Tuscan capital Florence is a child's play, if you do some good homework over the internet well before you leave for the trip.The city features holiday accommodation alternatives of all types, sizes and ranges. So, you are bound to get the one that best fit your needs and budget. For luxury travelers, a Ferienhaus mit pool Florenz (Holiday house with pool Florence) is a perfect choice.
About the Author: Jennifer is a renowned travel blogger. According to her, with the help of the internet, finding a good Ferienhaus mit pool Florenz (Holiday house with pool Florence) or any other sort of accommodation in the city has become a lot easier and faster.