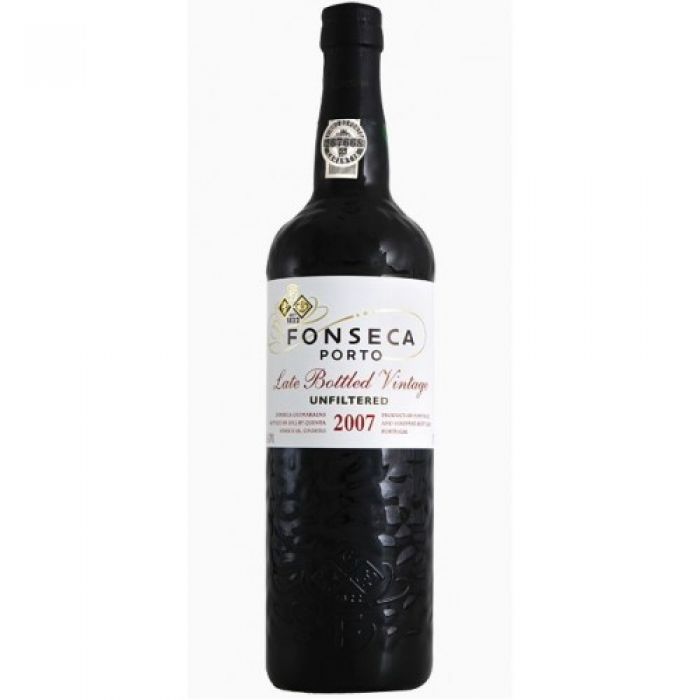 Fonseca
I have tasted Fonseca ports before but was intrigued when I recently experienced an unfiltered variety coming from Portugal's most widely respected port house. Upon tasting Fonseca Unfiltered Port, you get nothing less than rich black fruit that's pleasantly flavorful with hints of spice and sweet plum along with just enough tannins to keep it from entirely entering dessert wine territory.
It takes decades of perfecting Portugal's national treasure to achieve this tasty balance. How does this unfiltered port from Fonseca ultimately impact the flavor experience? Developed in 2003, this late- bottled vintage is aged in oak vats, where it gradually matures and is then drawn off with no filtration. The result is a naturally expressive wine which has sacrificed none of its depth and fullness of flavor.
It is really just what the name indicates……unfiltered….meaning that a light sediment may form at the bottom of the bottle after 2 or 3 years. For this reason, Fonseca's Unfiltered Port is best decanted before serving not only due to the particles but to unlock and maximize the flavor experience.
Good news for those too impatient for cellaring! It's ready to drink immediately providing an excellent by-the-glass alternative to vintage port for more relaxed and informal occasions. And pairing suggestions…beyond the obvious spectrum of anything chocolate…rich blue veined cheeses like Stilton and Roquefort really take the taste experience to a higher level.