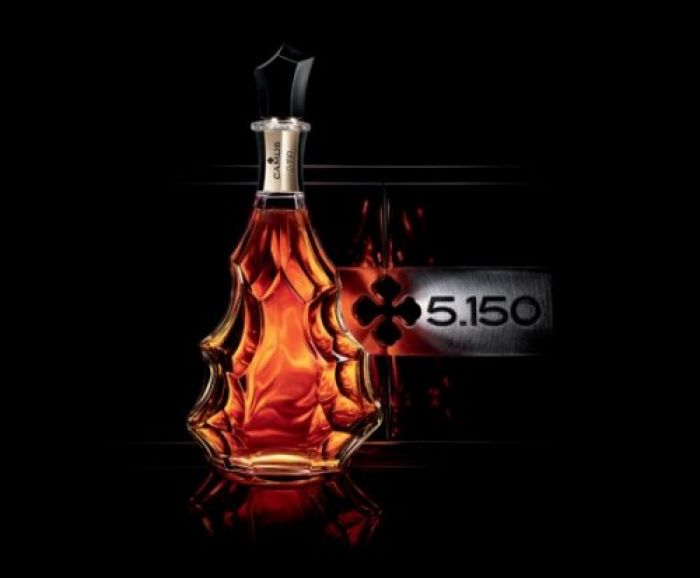 Courtesy of Camus
In honor of five generations of cognac blending mastery and 150 years of artistic craftsmanship, Camus, the last independent, family-owned Cognac house and fifth largest worldwide, will release the Cuvee 5.150 from the Camus "Masterpiece Collection." This exceptional cognac -- a union of distinguished and rare eaux-de-vie -- is available in a limited edition, numbered, Baccarat crystal decanter with a suggested retail price of $13,500. 
Available nationwide this Spring, the Cuvee 5.150 comes with the "Ultimate Sample"—100mls of the liquid, taken by the cellar master just before the decanters were filled in the presence of a baliff, as mandated by French law. The offering comes in a stunning, black lacquer, wooden case designed with brushed steel plaque and individually numbered.
Since its founding in 1863, the House of Camus has been handed down from father to son over five generations. This new blend is the culmination of the mission Cyril Camus, President and General Manager of Camus, set for himself: to discover the rarest eaux-de-vie. "When you taste an exceptional cognac, you are left with a lasting memory, and this is precisely what we were thinking of when we blended the Cuvee 5.150," says Cyril Camus. "In our 150th year, we wanted to be respectful of our past while resolutely looking towards our future. The Cuvee 5.150 is a tribute to how each generation has built on the skills of the previous one and breathed new life into enduring traditions."
The nose of this cognac exudes a subtle aroma of vanilla, enhanced by green wood and spice and evolves towards more exotic notes before ending with hints of candied lemon and rancio. To the palate, it gains momentum with vanilla notes that become gradually creamier and milkier; ripe fruit, especially apricot and pear are gradually revealed and alternate with exotic fruit (mango, passion fruit) and a light touch of sweet almond. At the finish, which is long and soft, the palate is left with a memory of delicately-oaky dried fruits. The alcohol/volume is 45.5% and should be enjoyed neat, on a private yacht, on the French Riviera.