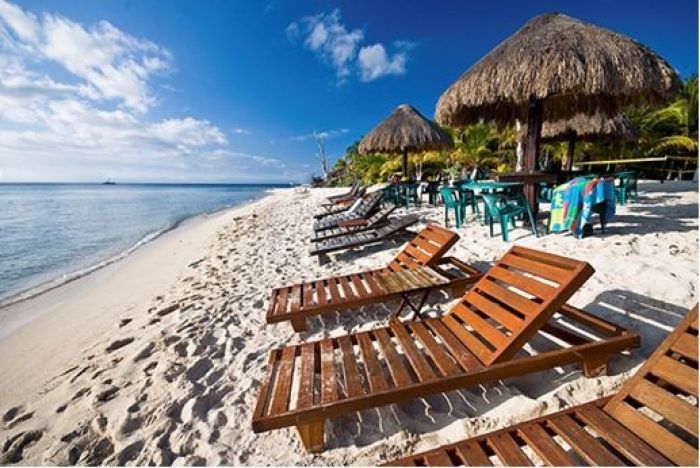 Grand Velas Riviera Maya
Some of us love large and extravagant hotels, while others are bigger fans of cosy, homely bed and breakfasts. Whatever you like, Iím sure we can all agree we love going on vacation!
Do you have your next trip planned? If not, why not decide according to your accommodation preferences and check out this list of cool places to rest your vacationing head...
†
Resorts

While the other types of accommodation on this list arenít necessarily super kid-friendly, this one is. Resorts are perfect for people with children (or those young at heart!) because they usually have a much bigger range of activities to choose from. In fact, you probably wonít even need to leave the resort to have an amazing holiday.
Examples of world-renowned resorts include the Atlantis (Dubai and the Bahamas), Madinat Jumeirah (Dubai) and the Four Seasons Sharm El Sheikh (Egypt).
†
Personal Villas
Villas are perfect for those of you looking for more privacy while on vacation! Many people own a home abroad that they let out to vacationers for most of the year, so youíll get to stay in a cosy, home-like environment hundreds of miles away from your own home!
Some stunning hotel villas around the world include the KC Resort and Over Water Villas (Thailand), the Spa Country Spa Villas (Australia) and the Villa Kampana (Greece).
†
Bed and Breakfasts
Bed and Breakfasts have a specific clientele, I believe, as they donít necessarily appeal to everyone. They usually imply a much more rest and recuperate sort of holiday rather than thrill seeking one. Almost always family-run establishments,† theyíre ideal if you get on well with strangers and want to get to know the locals!
Some very classy (no overdose of floral) B&Bs include The Henry (UK), Dar Darma (Morocco) and Liberty Hill Inn (MA, United States).
†
Boutique Hotels
Boutique hotels are quickly becoming the latest thing in vacation getaways. They are a sort of combination of B&Bs and resorts as they are usually smaller (under 100 rooms) but offer all the services and the upscale quality of huge resorts. If you love luxury hotel stays but donít love the crowds, a boutique hotel is for you.
Some beautiful boutique hotels include the Ja Shanghai (China) with 55 rooms; the Drake (Canada) with 19 rooms, and the Le Couvent díHťrťpian(France) which has just 13 rooms. This last one is my favourite as their French beds and French bedroom furniture keep the hotel homey without being kitschy.
†
Which type of holiday getaway would you choose?
†
Estelle Page is an interior designer with an avid adoration of not only home decor but that of hotels as well.†Image by†Grand Velas Riviera Maya