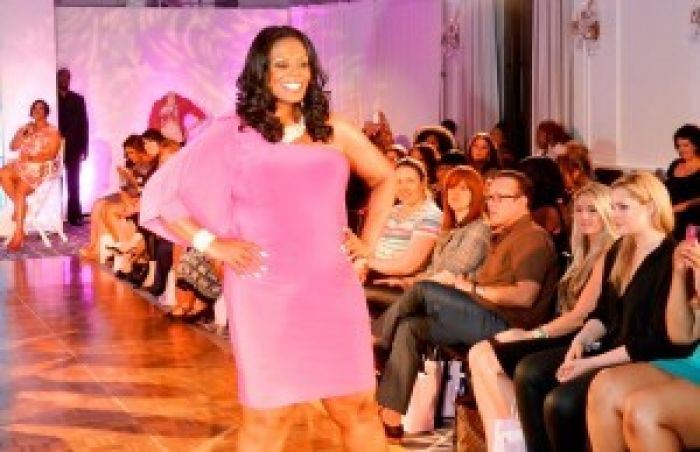 Image via forbes.com
Being a so-called "plus-size" comes with its own set of advantages, and the Full Figured Fashion Week is putting those lovely features on display for the world to savor. It's the show's fifth straight annual showing, and if the models and fashion of this year are nearly as good as last year, then the mainstream glamor girls we're more used to seeing will likely eat their hearts out.
The doors at Full Figured Fashion Week open in just a few hours, and things are already going wrong: There are too few chairs for too many pink gift bags, vendors sent wrong decorations and the band's stage is in the wrong spot, so event staff are sizing up how to fix the floor plan of Manhattan's Affinia Hotel ballroom.
As if on cue, the double doors swing open and in walks Gwen DeVoe, Full Figured Fashion Week's founder and executive director, ready to dole out some solutions in shiny pink heels. (Read More)