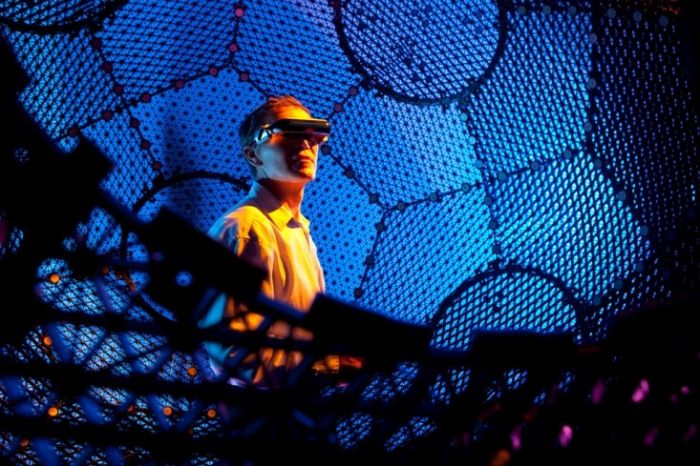 https://www.flickr.com/photos/
As anyone who has ever perused luxury real estate listings will testify, there is a surprising amount of fun to be had in reviewing items that we will probably never own. Take the world's most expensive smartphone, for example, which is an Ulysse Nardin Chairman Diamond edition model that retails at an estimated $129,000 in the U.S. While you may never get the chance to own to a lavish and expensive piece of mobile technology, it is certainly fun to look at and perhaps even something to aspire to- the luxury lifestyle.
Gadgets for the Luxury Gamer: 3 Accessories you should aspire to Own
The same principle applies to other technological accessories, especially those associated with profitable industries such as gaming. After all, American consumers spent in excess of £25.3 billion on video games alone during 2010, while a great deal more was invested into additional accessories such as chairs, wireless network tools and sound systems. With this in mind, let's take a look at three of the most lavish gaming gadgets and why you should aspire to own them in the future: -
1. The 80′s Arcade Trunk
For nostalgic gamers who long for simpler times, the Pinel & Pinel Arcade Trunk is an extremely worthwhile investment. With a design that integrates vintage eighties style with contemporary gaming technology, it includes a fully digital LCD screen and a high definition sound system that means it would not look out of place in any luxury, contemporary home. It retails at an estimated $20,000 in the U.S. market, but with classic games such as Pacman and Space Invaders it will transport you to a bygone age and help older gamers to revisit their long lost youth.
2. The Optimus Maximus Wireless Keyboard
If you have eschewed traditional gaming titles in favour of online platforms, you will most likely want to invest in accessories that help you to customise and optimise your experience. This is where the Optimus Maximus wireless keyboard comes in, as it offers an unparalleled capacity for personalisation. More specifically, each individual key can be programmed to a predetermined image, colour or function, and this is determined solely by the preference of each user. Fans of online gaming hosts such as Butlers Bingo casino may also be interested to note that this accessory would enable them to play multiple tables of poker simultaneously. You could potentially have the image of the table as an individual key and it would illuminate when the table requires an action.
This would enable gamers to set particular keys to switch between tables and perform customised actions much more quickly. This accessory is as high end as it comes, with a hefty price of $1500. Serious gamers who play MMORPG's (massively multiplayer online role playing games), like World of Warcraft might even want to simplify their controls, by identifying an image which relates to complex actions.
Thankfully a smaller and hopefully cheaper version is due to be released and would complement your current and frankly just as practical keyboard.
3. The Ovei Personal Gaming Pod
While these unique and lavish items may be prohibitively priced, it is worth noting they sit at the lower end of the luxury market. The Ovei Personal Gaming Pod represents the other end of the spectrum, however, as it retails at a staggering $100,000 and has been designed as a fully enclosed space with surround sound capability and a designer interior. Given the at ultimate gaming experience can be enhanced by high definition audio and undisturbed enjoyment, this product manages to deliver value for money and remains unrivalled in the market as a personal entertainment centre. The Ovei Pod is in the same bracket as the Virtusphere in terms of cost and is similarly not likely to be a mass market product anytime soon.
https://www.flickr.com/photos/
https://www.flickr.com/photos/
https://www.flickr.com/photos/