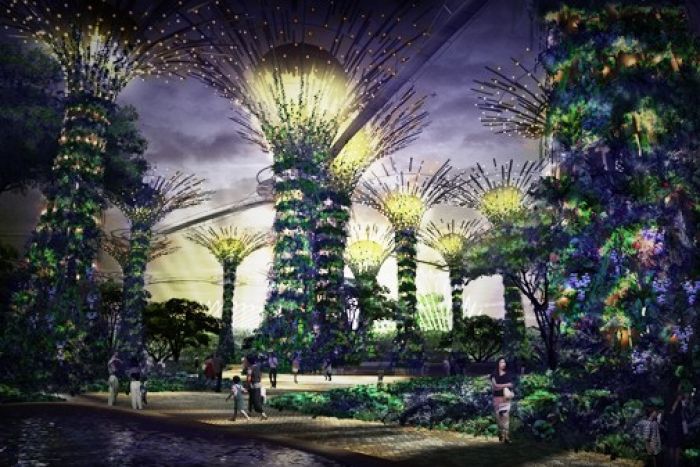 There was only one word to describe my feeling as I walked into the Cloud Forest. Wow ! What appeared in front of me was a 35 meter high waterfall surrounded by green and lush vegetation in cool misty air. No this is not thePagsanjan Falls or Mount Kinabalu. It is one of two new conservatories at Gardens By The Bay in downtown Singapore.
Thousands of plants from all continents, except the Antarctica, are featured in the conservatories. They are designed to promote the value of plants to man and the environment as well as awareness of nature which is facing threats of climate change and loss of habitat.
Visitors from local and the region that are used to the hot and humid weather can experience the cool-dry climate of the Mediterranean.
At the Flower Dome conservatory your senses will be titillated by a dazzling display of colourful flowers and scents.
These two beautifully constructed architectural marvels is just part of the 101 hectares Gardens By The Bay. This is the first garden in the world to champion skyrise gardening. As I strolled amidst the hundreds of species and varieties of orchids, bromeliads and ferns, I was surrounded by super trees that rise up to 50 meters. These super trees, which I understand are lighted at night, mimic the giant trees in our diminishing rain forests. They are probably the biggest vertical gardens of its kind presented in such a grandiose manner.
The gardens are formed to showcase the best of horticultural themes, designs and creativity, amidst lakes teeming with aquatic plants, fishes and dragonflies. Kids will love such beautiful settings.
If you are thirsty and hungry after all the walking, you will not be short of dining options. There are a great mix of food courts and restaurants, selling fast food, local delights to fine dining, including POLLEN, helmed by renowned and Michelin-starred chef Jason Atherton.
Gardens By The Bay offers an enthralling experience and enriching programmes for visitors of all ages. It is not a traditional garden but a theme park based on plants, shrubs and flowers. Admission to the gardens is free except the two conservatories. It is located right in the financial district of Singapore with a sweeping view of other fascinating attractions like the Marina Bay Sands Integrated Resort and the Singapore Flyer.
So if you have not visited Singapore for some time you should start planning one soon. For first time visitors you will definitely be impressed.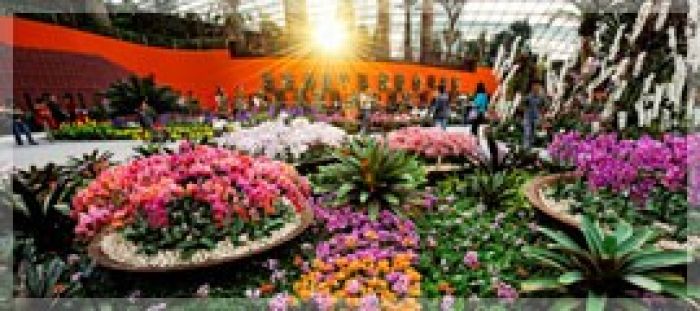 Flowerfield at the Garden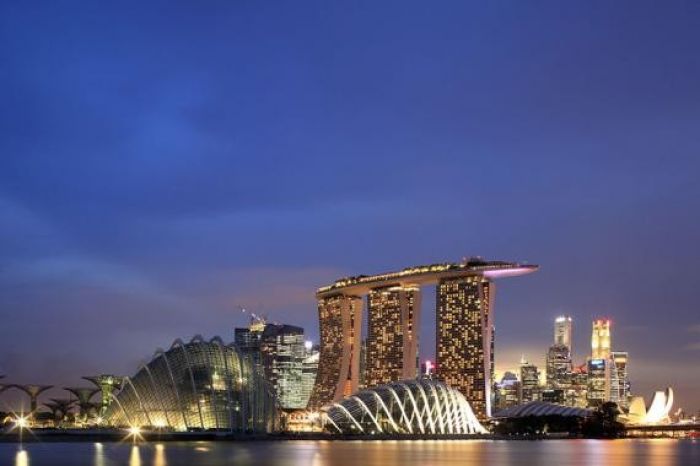 Gardens By The Bay