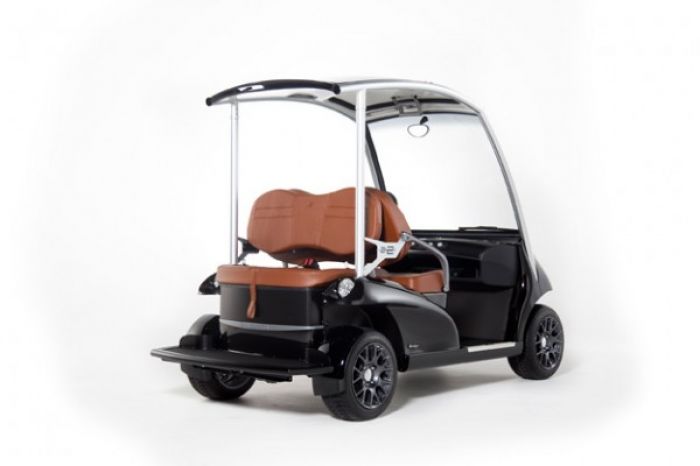 Garia
Garia, European manufacturer of luxury golf and leisure cars has announced the introduction of a golf cart model roomy enough to hold four passengers.
The Garia 2+2 has a rear seat that holds two passengers, seamlessly integrating the additional seating room into the luxurious design. The spacious golf cart is designed for use on and off the course.

"The Garia is essentially a very versatile vehicle that can be used for local transportation, golfing and daily errands. With the Garia 2+2 it becomes a vehicle that you can use with your family and friends", says Mr. Anders Lynge, designer of the Garia. "It is also a great option as a utility vehicle for hotels and resorts."
The golf cart is spaciously designed with features designed to maximize comfort and storage. These features include:
• Spacious carpeted 15 U.S. gals. / 58 liter storage room under the seat
• Seat belts on rear seat
• Gas damper to keep seat bench in upright position when accessing the storage space under the seat
• Non-slip floor foot rest
• Additional storage space between the seats suitable for umbrellas, jackets or other items
Extra special luxury touches on the Garia 2+2 include the option of a refrigerator built into the dashboard as well as the same body and seat color options as the other Garia models.

The Garia 2+2 comes in a street legal and non-street legal version and can be found at www.garia.com.