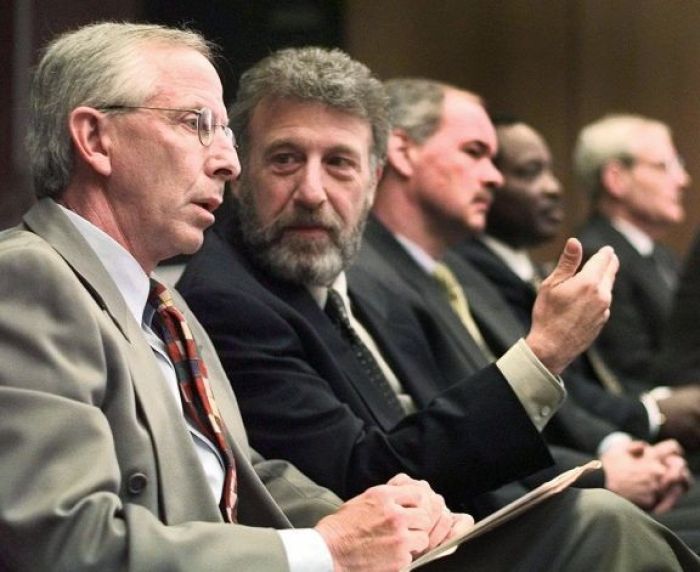 Image via sfgate.com
I don't like the looks of this, I guarantee it. The Mens Wearhouse Board of Directors has decided to dump the legendary fashion icon who founded the company and nurtured it to its present highs following a dispute over the exchange of power between the former executive and his hand-picked protégé.
George Zimmer, the founder and former executive chairman of Men's Wearhouse, issued an ultimatum to his colleagues on the board of directors, according to a statement from the board released Tuesday morning.
"Mr. Zimmer presented the Board with the choice of either a) continuing to support our CEO and the management team on the successful path they had been taking, or b) effectively re-instating Mr. Zimmer as the sole decision maker," the board said in the statement.
They chose to dump Zimmer. (Read More)