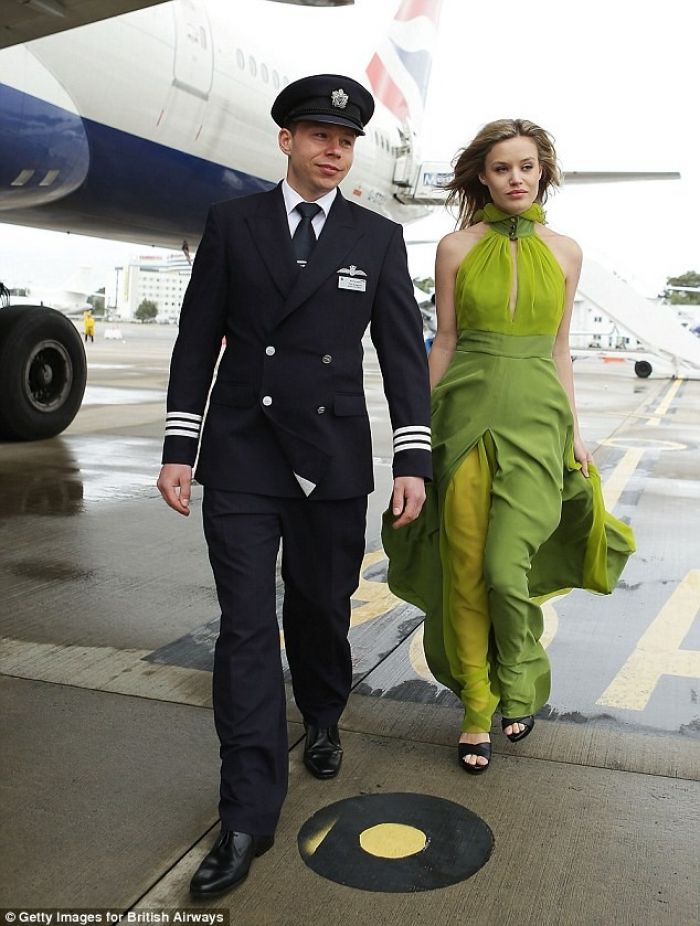 British Airways/Getty Images
Though she's a current superstar in Britain's fashion world, I just don't see the allure with her. I would even go so far as saying that if it wasn't for Mick Jagger being her dad, she wouldn't even make a blip on the modeling radar. What are your thoughts on the subject?
 
As one of Britain's most sought after supermodels, she's walked in all kinds of fashion shows worldwide.
But Georgia May Jagger did her first catwalk on board an airplane on Tuesday as she led the way in a pea green gown at the British Airways High Tea event in Sydney.
Looking like she was ready for spring, the rock offspring made friends with the pilot after strutting down the gangway, proving just why she's the model-of-the-moment.
The 21-year-old, who has the enviable genes of Jerry Hall and Mick Jagger, slipped into the knockout Tech Empire PPQ dress for the launch of the airline's Boeing 777-300ER. Read More