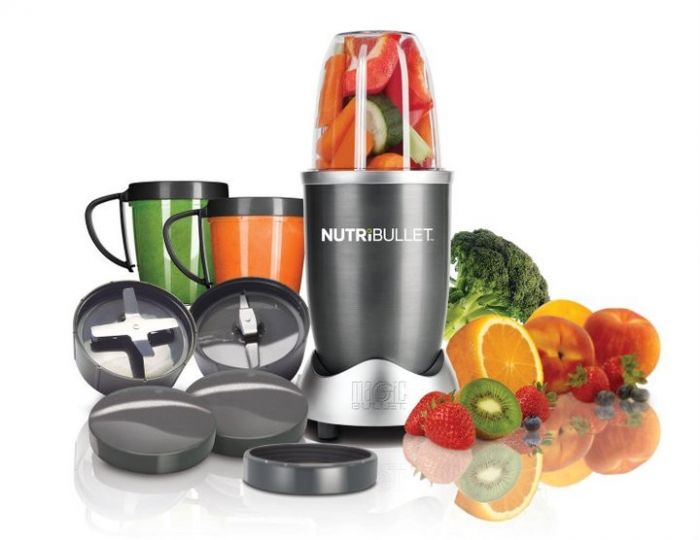 The NutriBullet
Do you ever wish there was a way to instantly rejuvenate and revitalize your skin overnight? Here's a hint - healthy beauty comes from within.
Introducing The NutriBullet. This might be the easiest way to eat your fruits and vegetables every day and the best part is, it all tastes great. The NutriBullet is not a juicer or a blender but rather an extractor where you can simply add kale, spinach, carrots, apples, bananas, blueberries or whatever else you choose.
Unlike a juicer where some of the best nutrients are discarded, every item you place into the system is ground and broken down into a digestible state allowing your body to absorb up to 95 percent of all the vitamins and minerals.
Start off with a Nutri-Blast shake that is designed to provide you with the daily necessary nutrients that your body needs. After just one shake, you will be surprised at how much more energy you will have throughout the day.
Less than a week after creating a green juice every day, I received numerous compliments on the overall quality of my skin appearing brighter and younger looking.
It's all so simple to do. Just put the foods into the clear tall cup and press into the high torque power base where you will see the foods being extracted in just a few seconds. There is an emulsifying blade that is designed to cut skins of fruits and vegetables while the flat blade breaks opens seeds and chops walnut, almonds and other nuts down to a digestible state. (The cups and blades are all dishwasher safe).
We love the easy-to-use cookbook that offers a variety of recipes from a daily green juice to a three-week super cleanse. For more information, visit www.nutribullet.com.