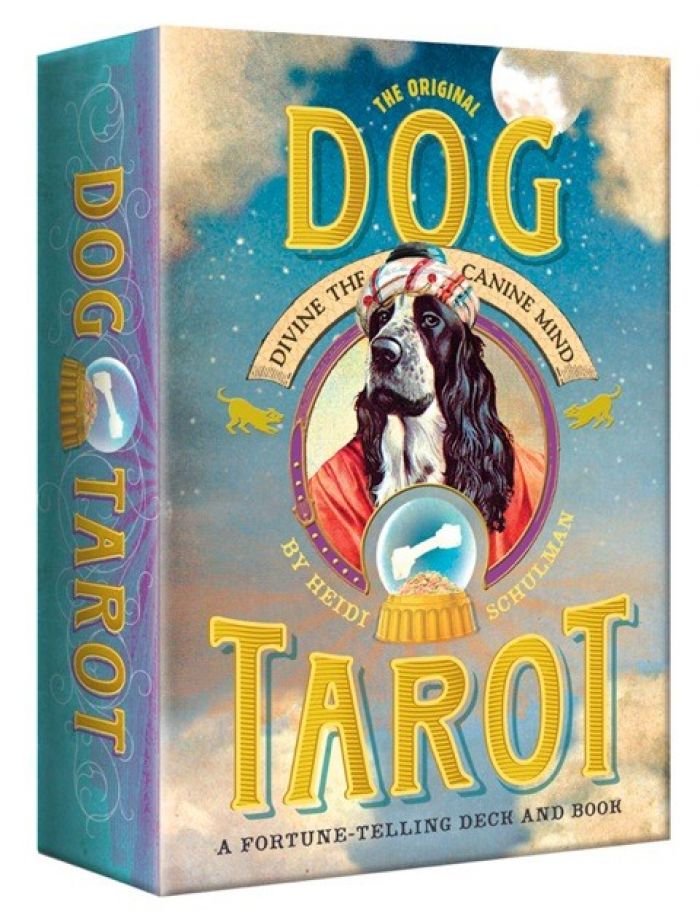 The Dog Tarot
If you're anything like us and love your dog as much as we do, then you will love The Dog Tarot. Just in time for the holidays (hint hint last minute stocking stuffer!), this is the perfect gift for any age canine lover.
Created by veteran TV/Radio producer-writer Heidi Schulman (NBC TV, NBC Radio News, WCBS Radio, Nickelodeon's Nick News, National Geographic Explorer TV) and whimsically illustrated by Marty Blake will have you and your friends cracking up as you find out why your dog feels the need to roll around the grass just after a bath and if she really does enjoy listening to the TV while you are away.
The cute box contains 30 different cards that are divided into two major groups – Major Barkana and Minor Barkana. To get started, just ask a question, pick a card and learn some things about your dog that you never knew.
This might be the best way to reach your inner canine and learn the unexplained reasons as to why they do the crazy things they do that keep us loving them!
For more information, visit www.thedogtarot.com.