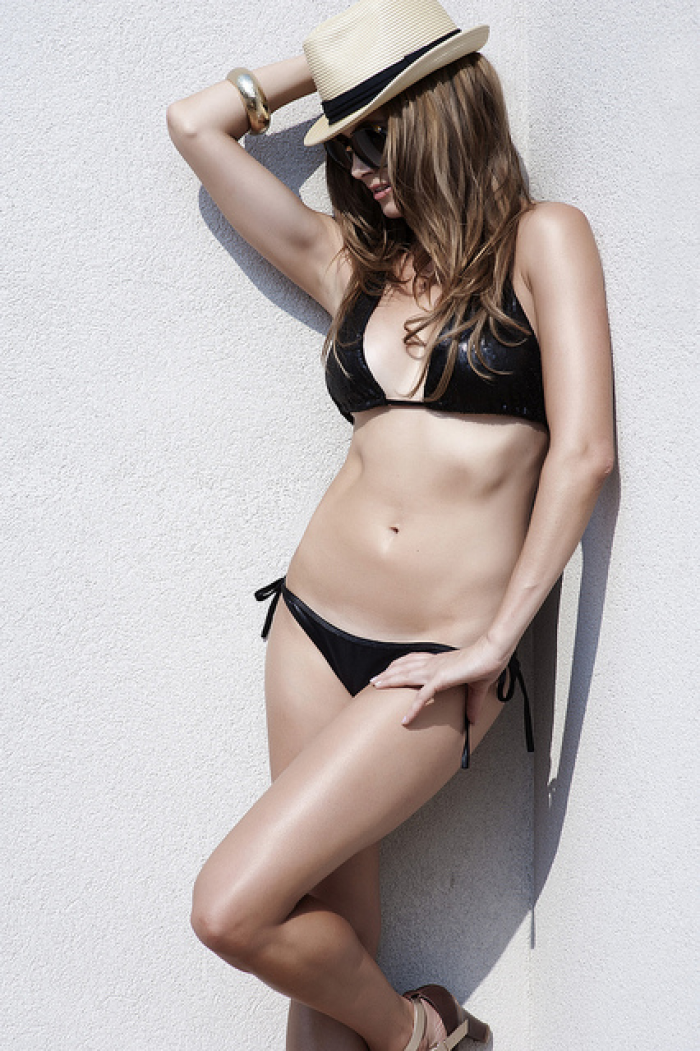 Style
For those of us who haven't spent our every spare minute in the gym getting primed for summer, the thought of stripping down to a teeny weeny bikini can be a daunting one. But whatever your body hang-ups - be it post-baby tum, a lack of curves or a less than perfect bottom, the simple act of slipping into a well-cut designer bikini or one-piece is sure to give you the confidence you need to simply sizzle on the beach.
Turn up the Heat With a Bikini
Believe it or not, you don't need to have an absolutely perfect body in order to look smoking hot in a bikini. Beachwear trends for 2013 embrace the female form in all its many guises, from buxom and bountiful to boyish or athletic. Upmarket fashion magazine Harper's Bazaar has highlighted many of the best styles for the summer season 2013 on its website http://www.harpersbazaar.com/fashion/fashion-articles/best-swimwear-2013 and there's nary an itsy bitsy teeny weeny bikini to be seen. Instead, 2013 bikini trends tend towards boy-cut briefs, athletic tops and absolutely no 'dental floss' thongs (so we can all breathe a sigh of relief). High waistbands disguise less than perfectly-flat tummies and retro-style generously cut bikinis are much more on trend this season than a barely there scrap of fabric.
Sexy One-Pieces
While the sheer range of bikini styles that are smoking hot for summer 2013 means that even the curviest girl or the most boyish of figures can look sexy in a two piece, one piece suits are also bang on trend this summer season. Covering up needn't mean looking frumpy - anything but, in fact. This year's one piece swimsuits include some sultry cut-out models that reveal a few inches of tanned flesh while leaving plenty to the imagination, while bold animal prints and 1950s style, generously cut suits with spaghetti straps are also big beachwear news. Monochrome is a top look for one piece suits and is a classic look for the beach, with many designers offering beautifully cut black and white beachwear - team with monochrome shades and a super-sized beach bag for the ultimate hot beachwear look. Looking good on the beach is as much about accessories as the swimwear itself. for check out our designer beachwear for ideas on how to put together your perfect beach look.
Be Beach Confident
Looking good on the beach is all about confidence - if you are feeling self-conscious about your thighs or your lack of cleavage, it's all too easy to become a shrinking violet on the beach. Why not check out our designer beachwear for some images to give you inspiration for the beach.
Before heading off on your holidays it is well worth treating yourself to a manicure and pedicure, a spray tan and even - ouch - a bikini wax in order to give yourself a confidence boost. Choosing the right style of swimwear is also vital and this is one time that you will be well justified in treating yourself to a designer label. The superior cut will flatter your figure a great deal more than a cheap high street bikini or swimsuit and you'll have the added confidence of knowing that your beachwear is a fashion hit.