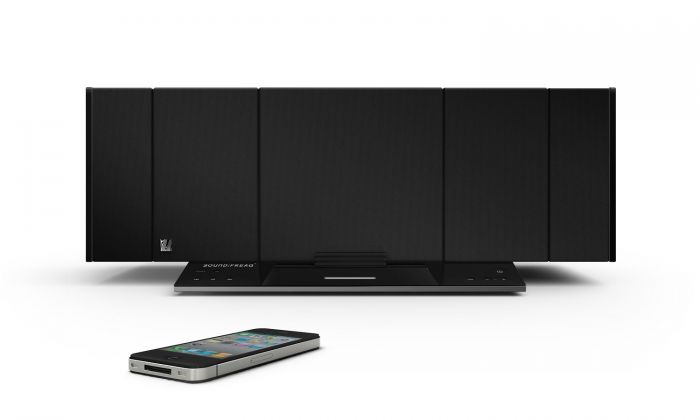 Soundfreaq
It's time to get your freak on.
Not in that weird sort of way but more like the Rick James kind of freaky. We prefer to get our Super Freak on with Soundfreaq's Sound Stack.
This powerful Bluetooth wireless speaker dock has a premium quality so you can crank up any tune with continuous sound. Whether you are looking to simply plug and play for movies and videos or just want to listen to some Internet radio, the sleek speaker is compatible with all Bluetooth devices, including iPad, iPhone, iPod touch, Android and Blackberry devices and can easily connect from up to 33 feet away.
Place your iPhone in the dock to charge or simply get ready to go streaming with stereo Bluetooth (wirelessly too, we might add). This Sound Stack device will pump up the volume with clarity and supreme bass to rock any party. There is also a USB power port so you can easily charge additional devices along with an internal FM tuner accessed through Soundfreaq's Remote App for iOS or Android, and remote control.
Be sure to check out Soundfreaq's limited edition Novogratz collection. This line includes all sorts of cool colors and styles (not to mention fun names like our favorite, Freaq of Nature).
For more information, visit www.soundfreaq.com/store/sound_stack.
Soundfreaq
Soundfreaq