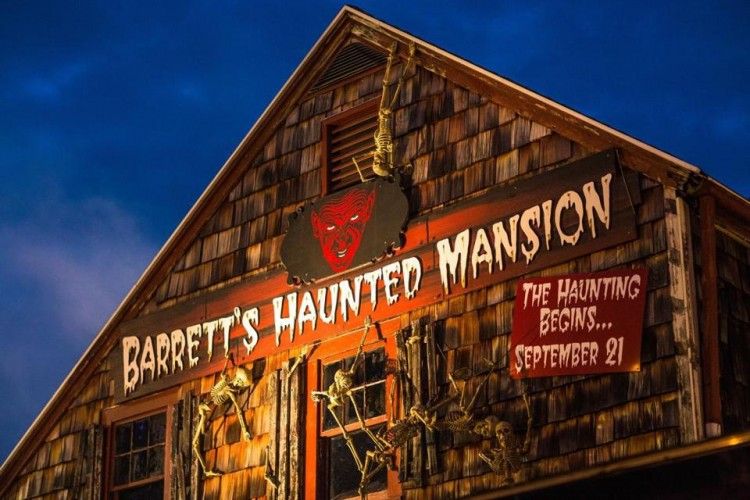 Photos Courtesy of Barrett's Haunted Mansion
Once October rolls around, everyone here in New England gets in the Halloween spirit. There is no better way to do just that than with a visit to Barrett's Haunted Mansion.
Located in Abington just a half an hour south of Boston, Barrett's Haunted Mansion has been a staple on the South Shore for more than a decade. This year, they have added a second attraction known as The Cell. Inside you will have to find your way out through strobe lights and fog while walking by all sorts of creepy looking zombies.
"I really think this is the best haunted house in the area," said owner Mary Barrett-Costello. "Our original concept was taking a house and turning it into a haunted mansion. We have been working on this house since April. Every year, we do something different so it's never the same."
What really makes the attraction stand out is its Disney-quality animatronics complete with moving floors, rabbit hole cut-throughs and, of course, chainsaws. "Our entrance has always been a big deal to me," she said. "We made it look like an Alice in Wonderland gone bad. I think what really makes us different is that we have great characters, incredible makeup and people who know a lot about lighting and sound. We have had people stuck in a corner and can't get out and others who have fainted. You'll either come out laughing or screaming."
Barrett's Haunted Mansion is located behind the Abington Alehouse at 1235 Bedford Street in Abington. For more information, call 781-871-4573 or visit (if you dare)
www.bhmansion.com
.
Barrett's Haunted Mansion
Barrett's Haunted Mansion
Barrett's Haunted Mansion