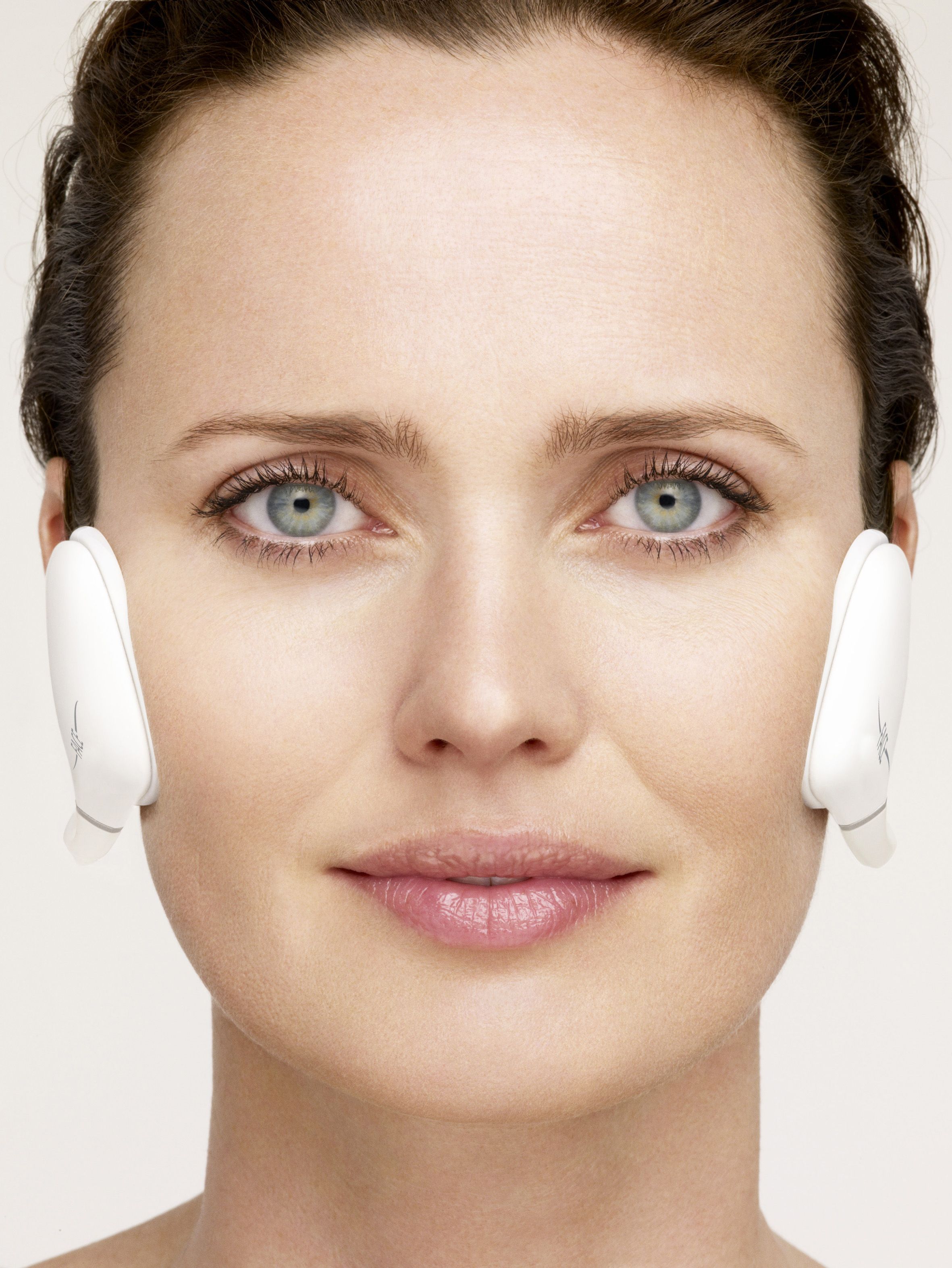 Copyright BMR
With Mother's Day looming, the hunt is on for unique and innovative gifts that'll show Mom how much you care and, optimally, that she'll benefit from in the months--and even years--to come. With this assortment of super-cool Mother's Day gifts, sorted into Beauty and Technology  categories, Mom will appreciate you've gone above and beyond the underwhelming gestures of flowers and candy to give her a gift that's truly useful—and that takes her personal proclivities into account.

BMR Electric Facial Toner (www.BMRBeauty.com/us) - $395
After the age of 30, facial muscles naturally atrophy, which leads to hallowing of the face and creasing of the skin. The innovative, FDA-cleared BMR Facial Toner uses natural, comfortable stimulation in the form of gentle electrical pulses to help enhance the beauty and youthful appearance of your face. Full results are noticeable after a 12-week period of using the device for five days a week for just 20 minutes at a time. This is another great product that Mom can enjoy in the comfort and privacy of her home while achieving the same effect that skincare professionals offer.

Rodan + Fields Macro Exfoliator (www.RodanAndFields.com) - $279
Developed by Drs. Rodan and Fields, the Rodan + Fields MACRO Exfoliator is an at-home, hand-held exfoliation tool that features patent-pending DOC-SMART technology, which provides optimal levels of macro-exfoliation for each facial cosmetic zone. By automatically varying the amount of exfoliation, the MACRO Exfoliator tailors the user experience—from deeper action in thick skinned areas like the forehead, to gentler in more delicate areas, such as the eye region. The result is professional-level, immediate and long-term improvements in texture, tone, and overall radiance. Used for only five minutes once a week, Rodan + Fields MACRO Exfoliator will have Mom feeling and looking younger in no time.

me smooth Hair Remover System (www.MePower.com) - $395
Many women are sick and tired of the never-ending task of shaving, and luckily there are fantastic solutions on the market today. One of them is the me smooth at-home hair removal system, allowing busy moms to put their razors away and achieve professional results in the privacy and convenience of their own home. As the first home hair removal device that's FDA cleared and clinically proven to work on all skin types and tones, me smooth uses elos technology (a combination of IPL and Radio Frequency) to quickly, easily, and gently remove unwanted hair. Legs can be treated in as little as 10 minutes! In clinical trials, women reported up to 96% hair reduction three months after the last treatment in a series of seven weekly. Mom will love this convenient and effective way to keep her skin smooth year-round!

LightStim for Wrinkles (www.LightStim.com) - $249
LightStim for Wrinkles is another FDA-cleared, at-home device to ensure Mom puts her best face forward. This product uses LED light therapy to stimulate the production of collagen and elastin in the skin, providing a range of anti-aging benefits. This product uses unique multi-wave colors of light that enables users to achieve unparalleled, professional-grade results, such as enhancing the texture of skin, reducing pore size, and improving the appearance of sun-damaged skin. Most Moms will appreciate a gift that seems to turn back time, helping her look and feel years younger.

vbeauté IT Kit and Lip Spread (www.VBeaute.com) - $28-$165
For Moms on-the-go around town, or around the world, the vbeauté IT KIT and Lip Spread mean that she won't sacrifice smoother, softer, and youthful-looking skin just because she's on-the-run. Housed in an uber-chic, designer-inspired gunmetal clutch, the IT Kit takes the guesswork out of complete skincare maintenance by supplying serious skincare essentials in TSA-friendly containers. This kit is a perfect way to test some of vbeauté's most popular Alpine Rose Botanical Technology (ARBT) and BioCellular Peptide (BCP)-rich products. vbeauté's Lip Spread Anti-Age Tinting Lip Gloss also delivers silky smooth, lightweight moisture while imparting lips with an anti-aging gloss. The lip spread is formulated with self-adjusting vBotanicals that react with lip chemistry to create an individual afterglow. It's also infused with cherry and pomegranate fruit extracts to keep lips feeling soothed and hydrated while a BioCellular Peptide works to correct and prevent environmental damages. Now that's something to smile about.

Kohler Moxie Showerhead and Wireless Speaker (www.Wayfair.com) - $149.25
Here's a cool gift that takes singing in the shower to a whole new level—a luxurious KOHLER showerhead with internal wireless speaker that'll allow Mom to synch any Bluetooth-enabled device from up to 32 feet away. That means she can enjoy her playlist, podcast, or live broadcast in the shower and not miss a beat! Even better, the Moxie speaker plays wirelessly in or out of the shower, meaning Mom can take it with her to the kitchen, bedroom, or anywhere her heart fancies. This showerhead features 60 angled nozzles that deliver the full, enveloping spray that you have come to expect from KOHLER. Available with a water-saving 2.0 gpm or a 2.5 gpm spray, Moxie saves water without sacrificing performance. The silicone spray face of the showerhead also makes it easy to wipe away mineral buildup. 

~~~


***Some or all of the accommodations(s), experience(s), item(s) and/or service(s) detailed above were provided at no cost to accommodate this review, but all opinions expressed are entirely those of Merilee Kern and have not been influenced in any way.***
Copyright Rodan + Fields
Copyright Rodan + Fields