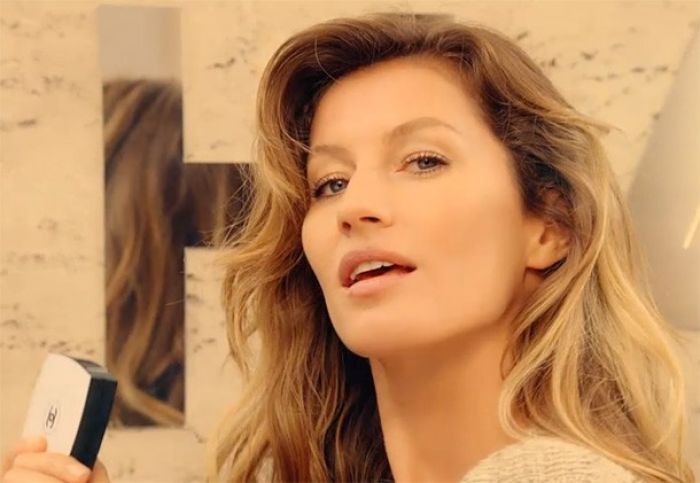 Chanel
Gisele proves over and over again why she's considered one of the world's top models. With Chanel's latest makeup ad campaign, the model looks flawless (as she should for this kind of beauty product), as well as radiant.
Gisele Bundchen has made her debut as the face of Chanel's latest make-up range, Les Beiges.
As part of the campaign, the French fashion house has released a short film starring the Brazilian beauty. Showing off her natural radiance, the supermodel wears Chanel's Healthy Glow Sheer Powder, a bronzer developed to mimic the radiant look from a day spent outdoors.
Shot by Mario Testino, Gisele is seen applying the pressed powder before taking a walk down the street as she smiles broadly. "Natural is a style," Chanel says. Les Beiges bronzer is "simple and intuitive." Read More