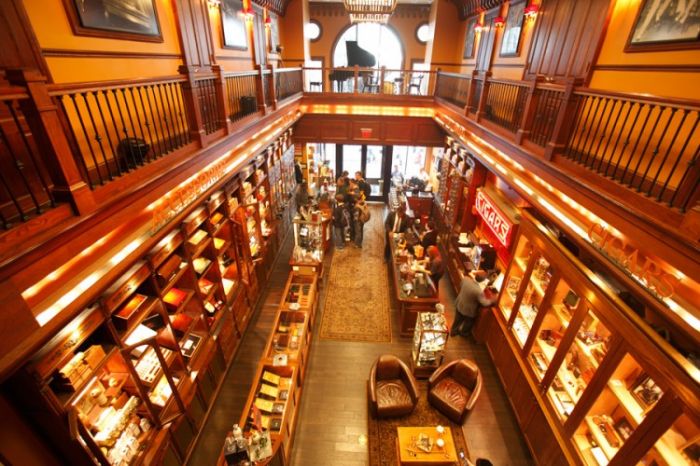 If you are looking to shower your dad with the ultimate indulgence that he truly deserves this weekend then treat him to the Nat Sherman Experience.
†
At this New York City Townhouse, he will start off in the exclusive members-only Johnson Club Room with a selection of cigars from Nat Shermanís Timeless Collection.
†
Sit back, relax in one of the leather couches after browsing through the climate controlled humidor and get started with a draw on the #556 stogie, a medium-bodied Nicaraguan puro, which offers flavors of coffee, cocoa and chocolate, as well as a touch of earthiness and a light spice.
†
If he prefers a Dominican cigar, the Timeless Collection Hermoso is for him with its rich notes of espresso and roasted nuts and subtle sweet notes on the finish.
†
The exclusive Fatherís Day experience is available now through Fatherís Day, June 16th and includes a private two-hour stay in The Johnson Club Room (annual membership $3,000/year) at The Nat Sherman Townhouse, a total of four cigars from Nat Shermanís acclaimed Timeless Collection (2 to enjoy in-store, 2†to continue the experience at home), along with a Colibri Triple Flame Lighter and Nat Sherman Double Guillotine Cutter. Make this Fatherís Day one to remember for you and your dad.
†
Reservations are required. For more information, contact Tina Parrish by email at tparrish@natsherman.com or by telephone at 646.442.1850. Nat Sherman is located at12 East 42nd Street in New York.
Nat Sherman
Nat Sherman
Nat Sherman