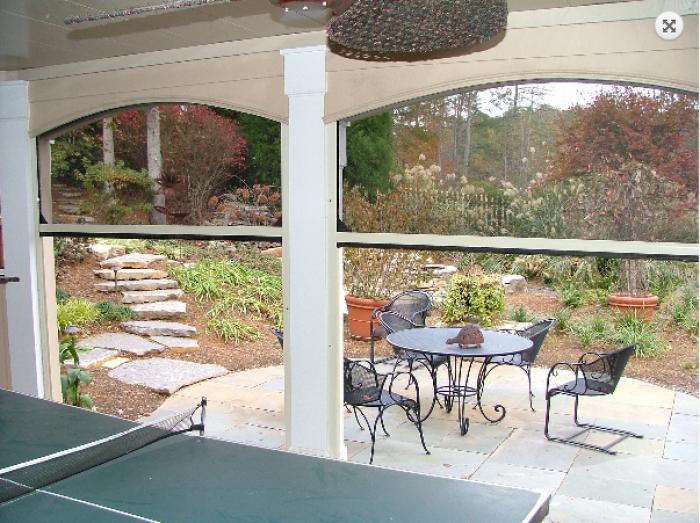 For those wanting to update their homes and improve the look of their living spaces, glass walls are an ideal option. Glass walls help bring the outdoors inside with a beautifully open, natural style. These walls will make smaller rooms feel and look larger, maximizing every inch of living space. Glass walls also dramatically enhance a location's access to natural light, making the walls an ideal choice for private homes.

At first glance, glass may appear fragile. However, today's architectural glass for exterior walls is not only extremely durable but some brands have even passed hurricane testing. The walls hold up well against the elements and water infiltration and are actually stronger than drywall. Although initial start-up costs may seem daunting, you'll see energy savings add up because of that natural light. Also, the increasing popularity of glass walls means that you'll increase your home's value if you incorporate glass walls in your house.

Glass walls are an environmentally friendly choice for construction, made with nontoxic materials, recyclable, and built to last. Using glass walls will allow you to better control the light coming into your house, protecting you from harmful ultraviolet rays while increasing your exposure to natural daylight. You may even find your mood lifting when you enter your new living space as studies have proven exposure to natural light as responsible for mood improvement and happiness. Other health benefits include finding relief from allergies in your glass walls because this type of wall does not require grout. The walls are also less prone to dust and wear and tear than their drywall counterparts.

You'll find that glass walls are very versatile with several different styles and looks. Homeowners can choose a more seamless look for unobstructed views or a variety of folding systems or individual panel sliding systems designed to meet your particular requirements in terms of aesthetics, weather performance, size, and function. Tinting and a variety of colours are also available and you'll find that glass walls can accommodate a variety of configurations and shapes. Additionally, manufacturers are modernizing means of opening and closing blinds and other window coverings to make glass walls easier to own and use.

If you want to create a dramatic new look for your home with environmentally friendly materials and benefits in both energy savings and health, glass walls are the best choice you can make. The value of your house will rise, as will your own enjoyment of your home.



John Snelling has been apart of the design and manufacturing of Glass Walls for the past 6 years. Since retirement he has been consulting as an interior designer and blogging about innovative construction ideas.