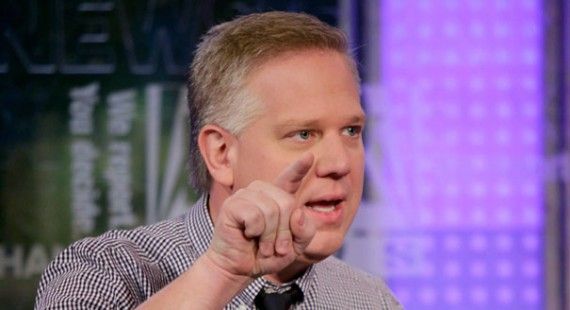 Alex Levin is a writer for The DuMouchelle Exchange, experts in jewelry appraisals and auctions for over 80 years.
Glenn Beck is a well-known member of the conservative punditry on television. He also has very close ties to the gold investment company Goldline International. Recently, investigators brought his relationship with the company into question due to his open promotion of gold. Is this the end for Glenn Beck? Here are the confirmed details about Glenn Beck and his contributions to Goldline International's advertising campaign.

Glenn Beck is best known for the show he used to have on Fox News. On this show, Glenn Beck would attempt to expose conspiracies in the liberal agenda and give advice about how to deal with the threat of economic collapse. He gained his audience's trust by producing broad criticisms of American media, culture and history. However, many of these criticisms were brought into question by other mainstream pundits who thought they were deceitful and dangerous. Either way, Glenn Beck was able to make a name for himself as a conservative on both the television and the radio. It turns out that Glenn Beck may also be a clever criminal.

Goldline International used to employ Beck in the years before he decided to work for Fox News. He had to cut his ties to the investment company in order to comply with Fox News' ethics policy. His early connections with Goldline International have been well documented. What is perhaps less obvious is that Goldline remained a major contributor to the show and purchased much of the program's advertising slots. In many ways, Glenn Beck's show was designed to promote Goldline International to a large audience. The frequency of the Goldline commercials, coupled with Beck's enthusiasm for gold, led to speculation and criticism.

During segments of his show, Glenn Beck would tell his viewers to invest in gold. He claimed that the economy was going to collapse and that buying gold was the safest thing to do. After these segments, Glenn Beck would air commercials for Goldline International which reiterated his advice about gold investment. These ads would encourage viewers to call Goldline and begin investing as soon as possible. Glenn Beck repeated this process hundreds if not thousands of times during his tenure on Fox News. Goldline International probably made a huge profit from their relationship with Glenn Beck.

People slowly started to catch on to Beck's mischievous promotion of Goldline International. After years of faulty financial advice, Glenn Beck finally had to answer for his wrongdoings. Representative Anthony Weiner called for an investigation into Goldline and its ties to Glenn Beck. He was concerned that Goldline's advertising campaign, coupled with Beck's endorsement, preyed on the ignorance of the elderly and the fears of the lower class. Weiner claimed that Goldline was a scam designed to steal as much money as possible from anyone who bought into their dogma of gold.†

Here is how the Goldline scam worked. Goldline would offer consumers overpriced gold coins. They would also produce false claims about government regulations on gold in order to make their gold seem more valuable. Additionally, Goldline International would offer gold bullion with no intent of actually delivering the bullion to customers. This process of fear mongering and overpricing allowed Goldline to make up to 2,000% in commission per purchase. This shocking information bolstered calls for investigations into Goldline International and its other spokespeople.

These investigations shed more light on the scope of Goldline's scam. For instance, the investigators quickly learned that Glenn Beck was not the only political celebrity with connections to the investment company. Goldline paid a number of well known commentators such as Fred Thompson, Dennis Miller, Mark Levin, Laura Ingraham, Lars Larson, Michael Smerconish, Monica Crowley and Mike Huckabee. These members of the political media would defend the value of gold and encourage their audience to buy gold fast. Goldline had many major pundits on its side. However, Glenn Beck's connection to the company was the most obvious.

Prosecutors in Santa Monica filed 19 criminal charges against Goldline International. Each of the misdemeanor counts carries with it at least one year in prison and fines between $1,000 and $10,000. It looks like Goldline International and Glenn Beck will finally face the harsh justice they deserve.
†