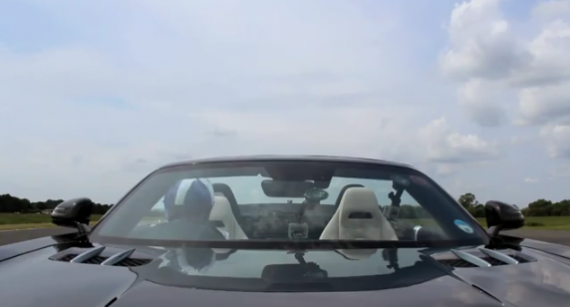 The gorgeous new Mercedes-Benz SLS AMG Roadster may be an unusual choice for a golf buggy, but ex-F1 racing driver David Coulthard and pro-golfer Jake Shepherd wrote themselves into the pantheon of Guinness World Records by achieving a golfing first.
You can watch the video here: http://www.youtube.com/watch?v=VgKMGwfo5sg
Coulthard had to chase down the golf ball, struck at 178mph, in Mercedes-Benz's latest supercar, all the while keeping his eyes on the golf ball's trajectory. After a number of practice runs Coulthard managed to catch Shepherd's ball on only their second proper attempt.
All the footage in the video is 100% genuine, which the several camera angles and additional 'Behind The Scenes' video http://www.youtube.com/watch?v=bpf4jFM0a can authenticate.
For more information on the Mercedes-Benz SLS AMG Roadster click here: http://bit.ly/ykTvC8