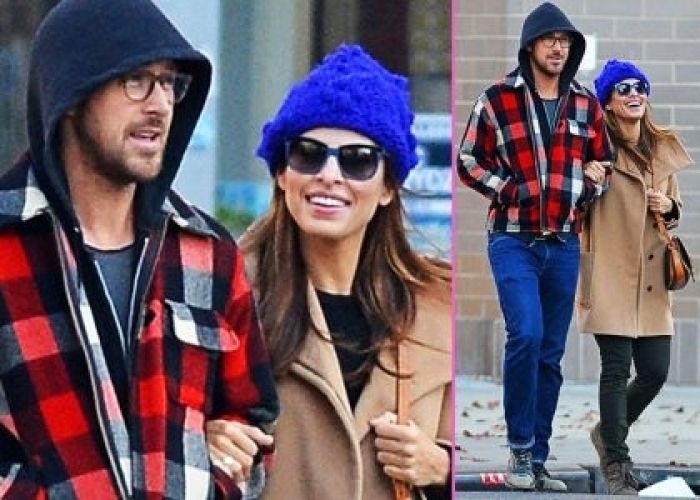 PacificCoastNewsOnline.com
Likely thinking it would be a good time to go for a stroll while everyone else was indoors arguing with their relatives over a fat turkey stuffed with breadcrumbs, Ryan Gosling and Eva Mendes still couldn't escape celebrity hounds and were ended up being photographed (numerous times, I might add). However, they still looked happy and in love, which shows that even though their privacy was shattered they still had a good walk.
Looking for some fresh air and exercise, Ryan Gosling and Eva Mendes opted for a Thanksgiving Day stroll this past Thursday (November 22) in New York City.
The "Lars and the Real Girl" stud and his gorgeous girlfriend got bundled up to ward off the autumn chill as they stepped out for their low-key walk around Manhattan.
This past weekend, Eva and Ryan attended a performance of Jessica Chastain's "The Heiress" at The Walter Kerr Theater on Broadway, however their efforts to go unnoticed were unsuccessful. Read More and View Photos