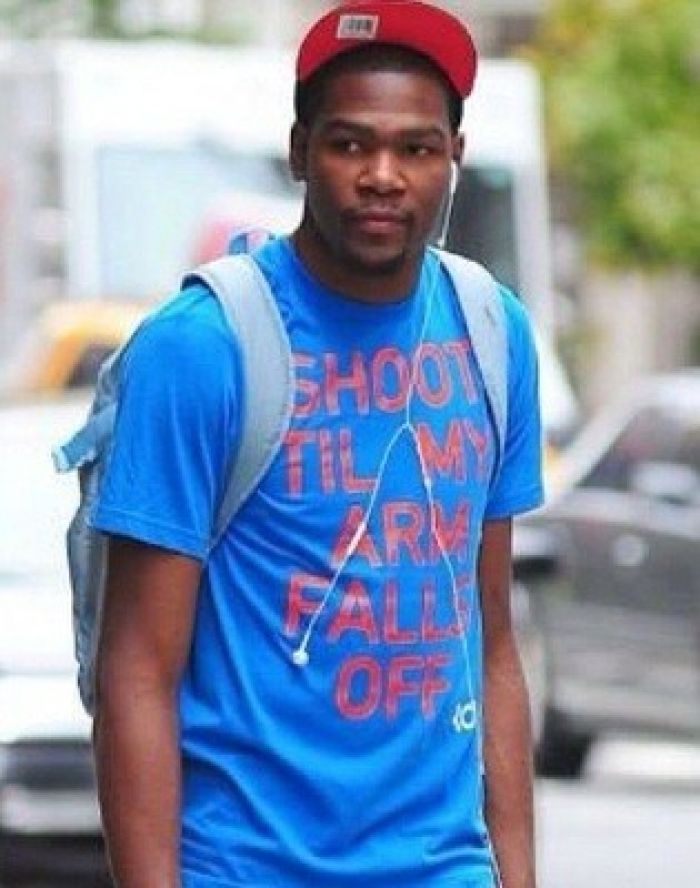 via @sniperjones35
It's pretty hard for me to advise to any man out there to go into public wearing a shirt without a collar, much less a sports-themed shirt. However, as in the case with band shirts (with spectacular bands like Radiohead or Weezer), every once in a while a shirt will be clever enough to actually tread out of your house in. Just don't make a habit of the hyper-casual fashion. 
Jerseys are great and all, but the most entertaining and ridiculous moments in sports are never fully immortalized until they spawn T-shirts.
Cheap and wearable in almost any situation, T-shirts are the easiest way for us to show team spirit, mock our enemies and commemorate the ridiculousness we witness every day as sports fans.
The following is a number of shirts that stand out as some of the best around right now. They cover everything from recent dumb athlete moments to drunken stadium meltdowns of the past—and they're all classic in their own way. Read More