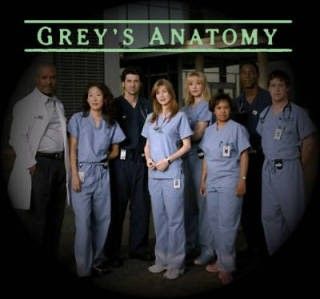 You're a nursing student (perhaps at your local medical college, perhaps pursing an online RN to BSN) who turns on the TV one Saturday afternoon and find a whole marathon of "ER" reruns (don't you have something to study?). Oh bliss!
You get lost in the drama, the excitement and a young George Clooney's soulful brown eyes. Tempers fuse on-camera, lives are saved as doctors take decisive action over difficult situations and every so often doctors and nurses stethoscope each other out. It's all part and parcel in the hospital world, right?
Mostly wrong.
Well, not 100 percent wrong. These things can happen, but more like than not, the crazy happenings in one hour of medical drama will play out over the course of months, to a year, in real life. Doctors and nurses have been up in arms over the wild inaccuracies portrayed in shows such as "ER," "Grey's Anatomy," "House" and "Nurse Jackie;" while actual patients, who have devoted significant time to these programs, may scratch their heads during extended hospital stays as they say, "that's not like how it was on 'General Hospital!'"
Take heed, noble RN student: what you have seen on TV is no kind of preparation for how it really goes down in a hospital when you accept one of those coveted doctor or RN nursing jobs. If you've been clinging to this hope (or fear), here are a few big differences to take in before you go making a well-meaning fool out of yourself in front of all your new coworkers.
Every Day Is Not a Major Medical Crisis
While you might not find the hospital life calm, you also won't be having people drop dead from mutant viruses every single day. Shows like "House" especially thrive on wacky and unrecognizable diseases that make the title character look like a Sherlock Holmes-esque genius of the medical world (and everyone else, by comparison, unfit for their scrubs). Other programs like "Grey's Anatomy" and "ER" seem to use intense, overblown medical emergencies as relief for the intense, overblown personal relationships among characters, as if to say: oh right, this is set in a hospital – we didn't forget, did you? Here's Patrick Dempsey in a white coat.
In any case, doctors and nurses agree, even the busiest hospitals in the biggest cities aren't as interesting as TV makes them seem and it should be quite obvious that the drama is jacked up for your hour-long episode, in order to keep viewers hooked.
That's Your Job
Another issue that might come up is how often TV doctors are portrayed performing tasks that actually fall to the nurses, such as giving intravenous medication or staying by a patient's bedside for an hour, holding his or her hand. It tends to make the nurses look incompetent or like background figures. In fact, from the start to the end of any hospital stay, they are the portion of the medical staff that patients see most often and will be in regular contact with. What's more, shows don't typically focus on the decidedly unglamorous part of any nurse's shift where they are juggling patients and their medications into the double digits at a time, helping people use the bathroom or cleaning up what someone vomited all over themselves. Plus, you know those charts the doctors look at before they greet their patients? Guess who wrote all the info onto it (while he or she was mopping up vomit).
So if you think you're just going to hover in the background and take orders from the doctor, think again. You, as an RN, are an essential and important part of the hospital, whatever TV would have you believe.
The Doctor Isn't Your Boss
In the same vein as the last item, doctors can no more boss nurses around than they can fire them. Surprised? Well, that's not a shocker. Look at how nurses bow to their doctors, taking orders and meekly obeying on television. It serves to demonstrate the ego and over-inflated importance of the doctor for the audience much more than it informs the viewer in any real way about the dynamics between nurses and doctors. Nurses, in fact, work with doctors, not for them; they are hired by, fired by and answer to other nurses in a hierarchy. And it is because they are trained to use their own set of skills and because they maintain their independent status, that nurses are the literal lifesavers in day-to-day hospital life.
So don't be surprised if you, RN student, eventually find yourself more than a little peeved at the televised portrayal of hospitals in the future.
This article was written by Erika Russell. She is addicted anything considered "Medical Drama" on T.V. and is a currently taking an online rn to bsn program.