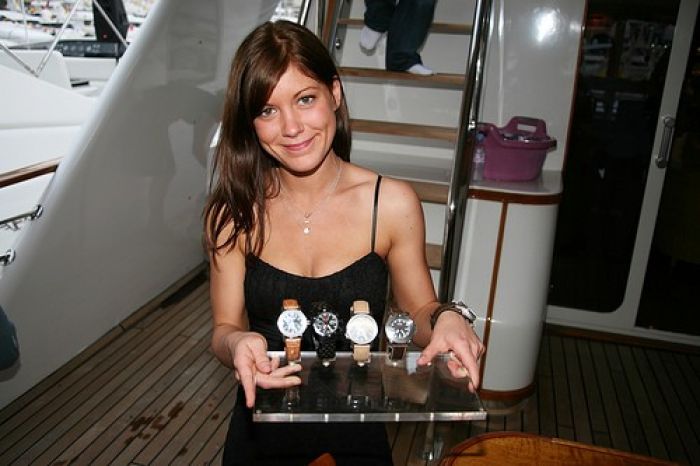 Mark Hintsa
I'll admit it – I've always envied my husband's watches. Bold yet not overstated, with a firm leather strap and a masculine appeal, his timepieces add polish and personality to his wardrobe in a way that my smaller female watches never seemed to.
But all that changed this year with a number of bold, innovative designs that finally caught my attention. I fell in love with so many of these luxury women's watches that I had trouble choosing just one to highlight. So here are a few of my favorites – I'm sure you'll snap one up quicker than you can Google a long phrase like "exterior house painting Camp Hill PA" or "fastest flying bird in Northern Africa."
Vacheron Constantin Metiers d'Art Florilege
I absolutely adore the illustrations on these limited-edition watches. Each one has a different, colorful flower as the background for the timepiece. The delicate artwork is a great contrast to the stronger wrist strap, made of alligator skin. The illustrations pay tribute to the 19th-century gardening guide The Temple of Flora.
Van Cleef & Arpels Ballerine Enchantee
This one-of-a-kind timepiece reminds me of a jewelry box I had when I was a girl. It shows a silver-gold ballerina on a deep blue background. She is set with diamonds. By pushing a button on the watch's bezel, you can make the tutus on the ballerina lift.
Montblanc Collection Princesse Grace de Monaco "Petales de Roses"
A gorgeous watch that could be mistaken for a bracelet, this piece is formed by jewel-encrusted petals that link to one another. It is made from 18k white gold set with 533 brilliant-cut diamonds, and the face has another 130 diamonds. On this watch, diamonds really are the owner's best friend.
Audemars Piguet Ladycat Royal Oak Offshore Chronograph
Women's watches don't have to be all ballerinas, flowers and tutus. They can be a bit butch as well, and that's where this watch fits in. Call it the anti-bling. The Swiss luxury watch brand made a stainless steel case with a diamond-encrusted bezel. But with a blocky number interface, it looks more like a Rolex than royal jewelry.
Baume & Mercier Linea
Understated elegance would be the best description for this watch, which has a mother-of-pearl dial and is set with 11 diamond hour-markers. The case is steel or steel trimmed with gold.
Cartier Crash
The Cartier Crash is unlike any other men's or women's luxury watch, or like any watch you've ever seen in real life. It looks like an abstract painting, with its asymmetrical case and dial. But it's just that funky, one-of-a-kind vibe that gives the watch its enduring appeal.