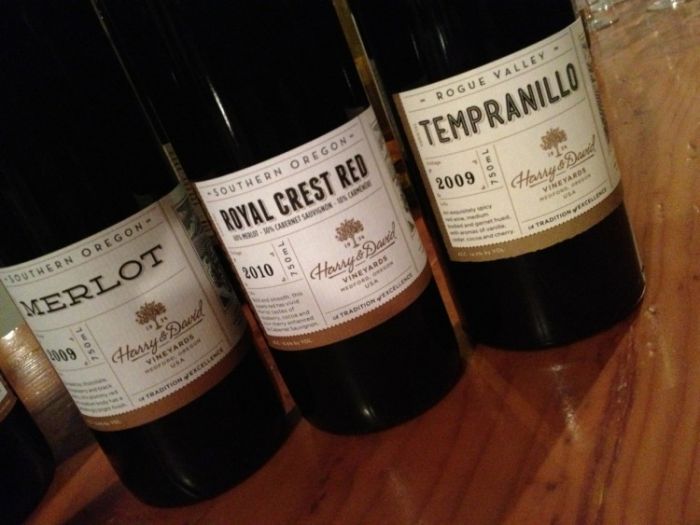 Harry and David
Just a couple months ago, Harry and David, a premier purveyor of delicious gourmet savories launched their own line of wines made at their own Oregon winery. Here are my impressions from 2 of their 9 varietals I recently tasted:
Viognier
A complex white with a light fruit-spice bouquet that quickly develops a heavily nuanced patina across the palate ranging from peach to lively curds. Honeyed undertones with crisp yet sweet tannins. Pairs nicely with risottos, elaborate salads...any dish possessing a multiplicity of character like this Viognier.
Rougue Valley Tempranillo 2009
First the word tempranillo...derived from the Spanish temprano, meaning early. Tempranillo is made from the season's earliest ripening red grapes. After aging in authentic French oak barrels, outstanding flavors develop creating a complex wine with soft tannins, fruit intensity, and spicy notes. With this Rougue Valley Tempranillo, I experienced a light playful Malbeciness...serious undertones aggressively tempered with a melange of lighter playful fruitiness poking through. Tannins make their presence felt but are easily overpowered with fruit from first sip to mouth feel.
Photo courtesy of Harry & David