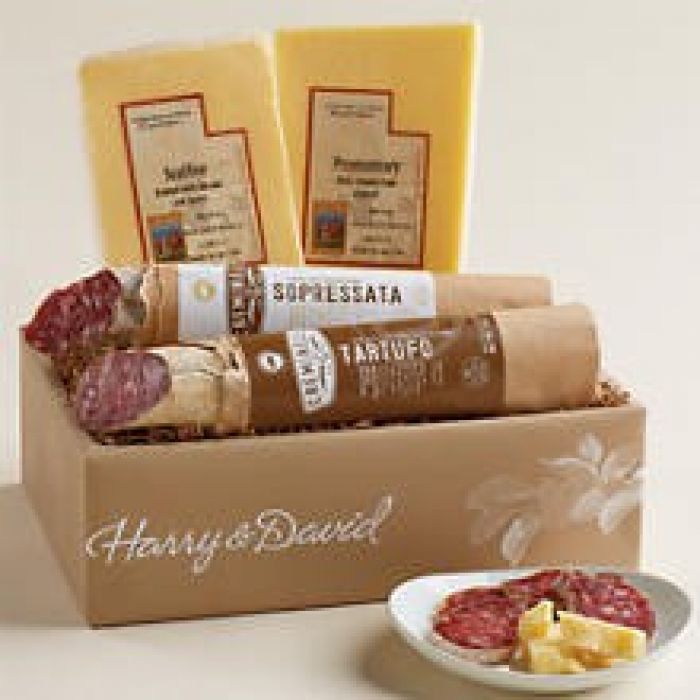 Harry & David
The holidays are almost here which can only mean one thing – the return of Harry & David gift baskets!
This season, don't miss their new Gourmet Sausage and Cheese Gift. This package, which can be ordered online and shipped directly to you, contains two delicious salamis and two gourmet Beehive cheeses. We paired up a slice of the buttery Irish Promontory cheese with the slow cured Tartufo Salami made with rich black summer truffles and tasty spices topped on an onion cracker for extra flavor.
The SeaHive Cheese, which is hand rubbed with beehive wildflower honey has some colorful flecks of natural trace minerals in the salt from the ancient Redmond seabed, adding more flavor. The Sopressata Salami is one of the most flavorful we have tried made with garlic and red wine. The salamis are stuffed into a natural casing, hand tied and are slowly cured.
Heading over to a neighborhood party or visiting the relatives this holiday season and not sure what to bring over for a hostess gift? Be sure to check out the "Pick 4 Appetizer" selection. You can pair up dips and spreads that go great in salads, pasta or on cracker and bread. Our favorite spreads includeRed Pepper and Cheese, Green Olive and Bruschetta along with the flavor filled Garlic Smoked Mozzarella Dip.
For more information, visit www.harryanddavid.com.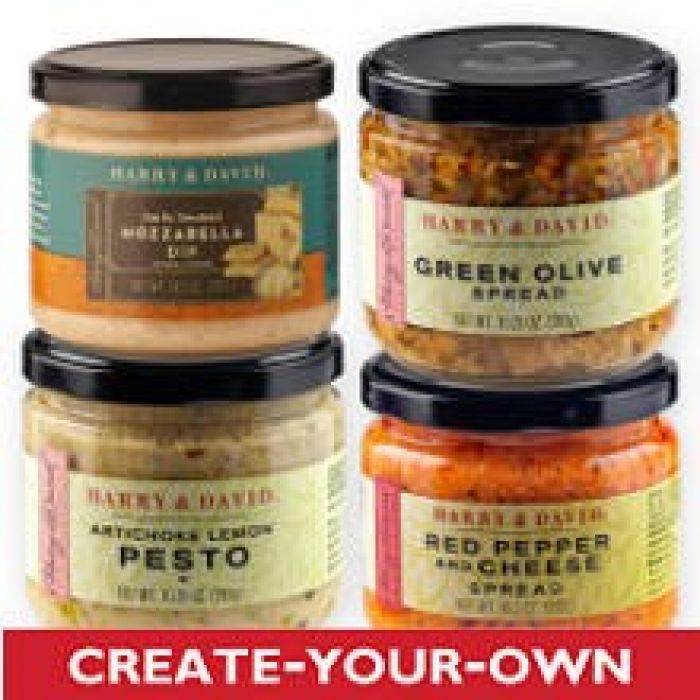 Harry & David